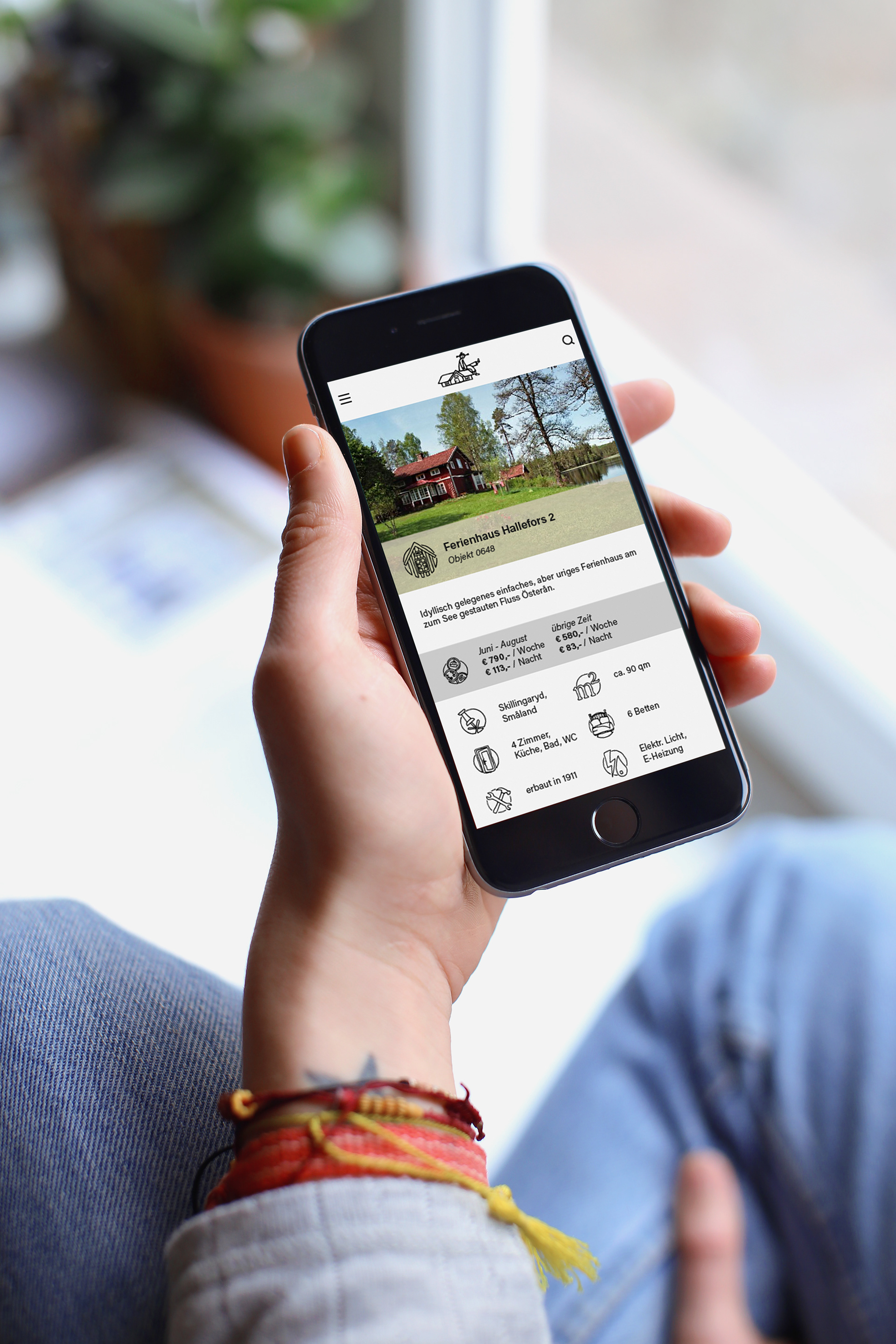 As a vital part of creating a new website and a refreshed brand identity for the company a comprehensive icon set is needed to improve usability and user flow of the website. 
Especially when used on a smartphone or tablet the icons are going to make it easier for the user to identify the information they are looking for. They will help to split up information in easily accessible pieces to ensure fast and straightforward orientation. 
Icons will be used either instead or in addition to titles for categories in house listings. The user will be able to navigate more quickly between these categories when recognising the corresponding icon. The user experience involves less thorough reading and quicker perception, which will make using the website more enjoyable.
The category icons will be applied in the house listings. Depending on the device that the website is viewed on the user flow and interface changes. 
In both variants for mobile and tablet the icons will function as identifiers for categories within the key facts section as well as the facilities, location and important information section. 
Furthermore they will accompany the house name, the price and the calendar in the booking section. 
The design of the icons aims to pick up the design style of the SveVilla logo, which was hand drawn by the founders in the mid 1990s. 
Before the internet took over the company worked with paper catalogues. They contained detailed information over two pages on selected properties. Every page also came with a little hand drawn illustration referencing an object that was related to Sweden. 
The icon design also wants to pick up on this approach, both content and style wise. This will help to underline the companies history, the personal touch and the qualities of a home run family business.