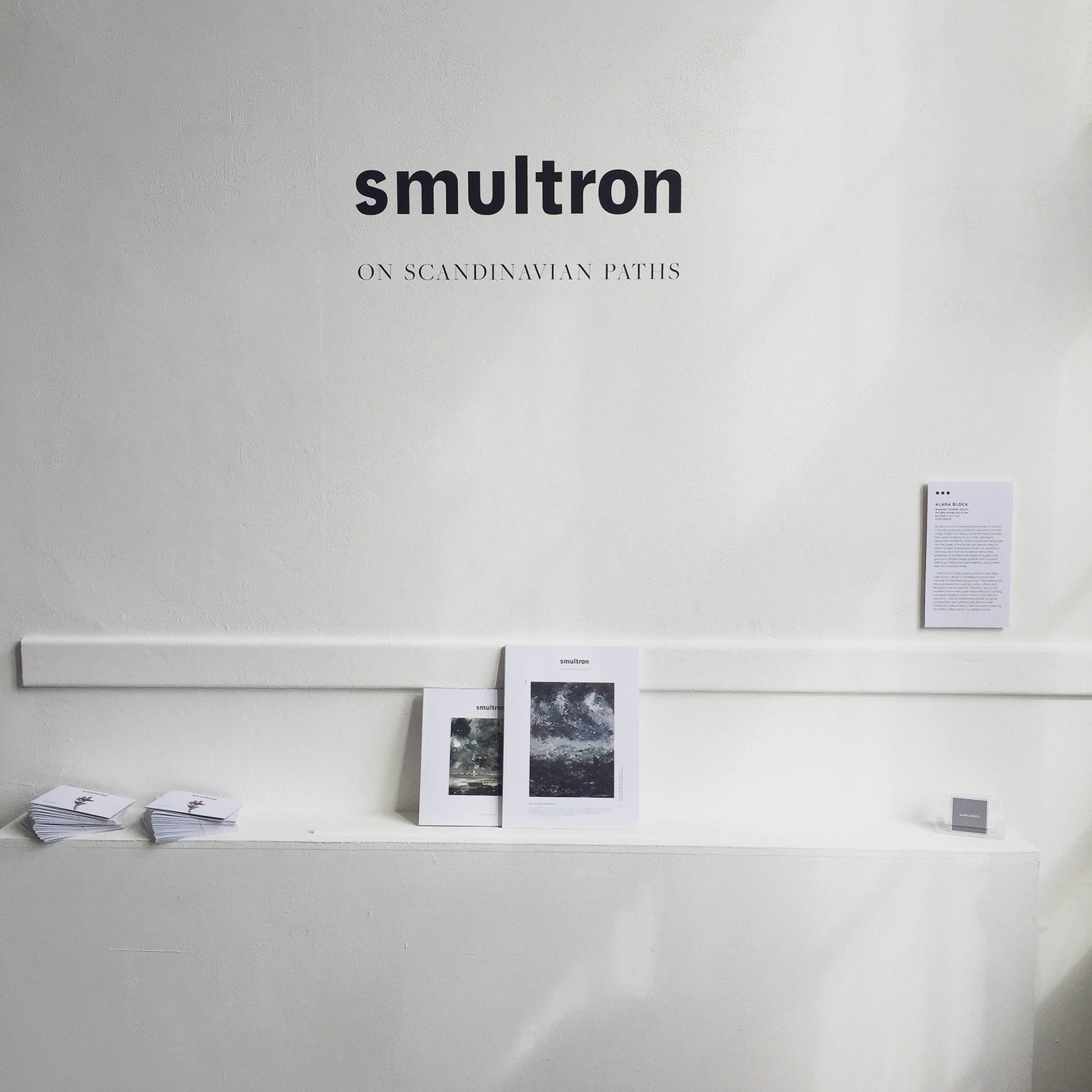 This is my final major project of the BA Graphic Design course at Cambridge School of Art.
Smultron
is a publication that presents Scandinavia and its culture, lifestyle and nature from one specific viewpoint per issue. With a carefully curated collection of artefacts from arts, literature, music as well as everyday life,
Smultron
wants to capture the essence of the Nordic feel with regard to the selected aspect. The prototype focuses on the feeling of melancholy, which, being a stereotype of Scandinavian literature and film, forms an important and meaningful characteristic of the North and its population. The publication presents articles that provide insights, thoughts and opinions on the subject of melancholia in the Scandinavian countries, as well as brings this dark, yet enchanting feeling of the North closer to the reader by presenting artefacts that intrinsically hold northern melancholy, in all its various facets.
Smultron
aims to inform and entertain the reader and give them the chance to discover something new and interesting about Scandinavia with each issue. The magazine wants to distinguish itself from others by curating material not on the basis of what the content is, but how the content feels. Future aspects could include lightness and darkness, friendship, childhood, curiosity or joy.
Please note that this prototype is not to be published, sold or distributed and solely functions as an experimental suggestion. None of the content used will be published. It is indicative for the type of content
Smultron
could potentially present.
"A superbly accomplished design project – quite brilliantly researched, developed, and executed. Furthermore you have proved yourself to be an insightful and skilful editor, evidencing a very high level of self management on a number of fronts, each of which demand an ability to switch focus between very different cognitive processes. This is a very significant achievement in its own right.

In terms of the final outcome, you make extremely intelligent use of a tightly-designed but eminently versatile grid, and explore its limits with both great discipline and a joyful appreciation of its possibilities: like the conductor of an orchestra, you have an eye on every detail without losing sight of the bigger picture at any stage. The result is a book in which every spread is a visual as well as textual delight, revealing a masterfully managed rhythm and texture that carries the reader with every turn of the page. Accompanied by an exemplary process book, this is outstanding stuff, and fully deserves one of the highest grades we have awarded. Congratulations indeed."