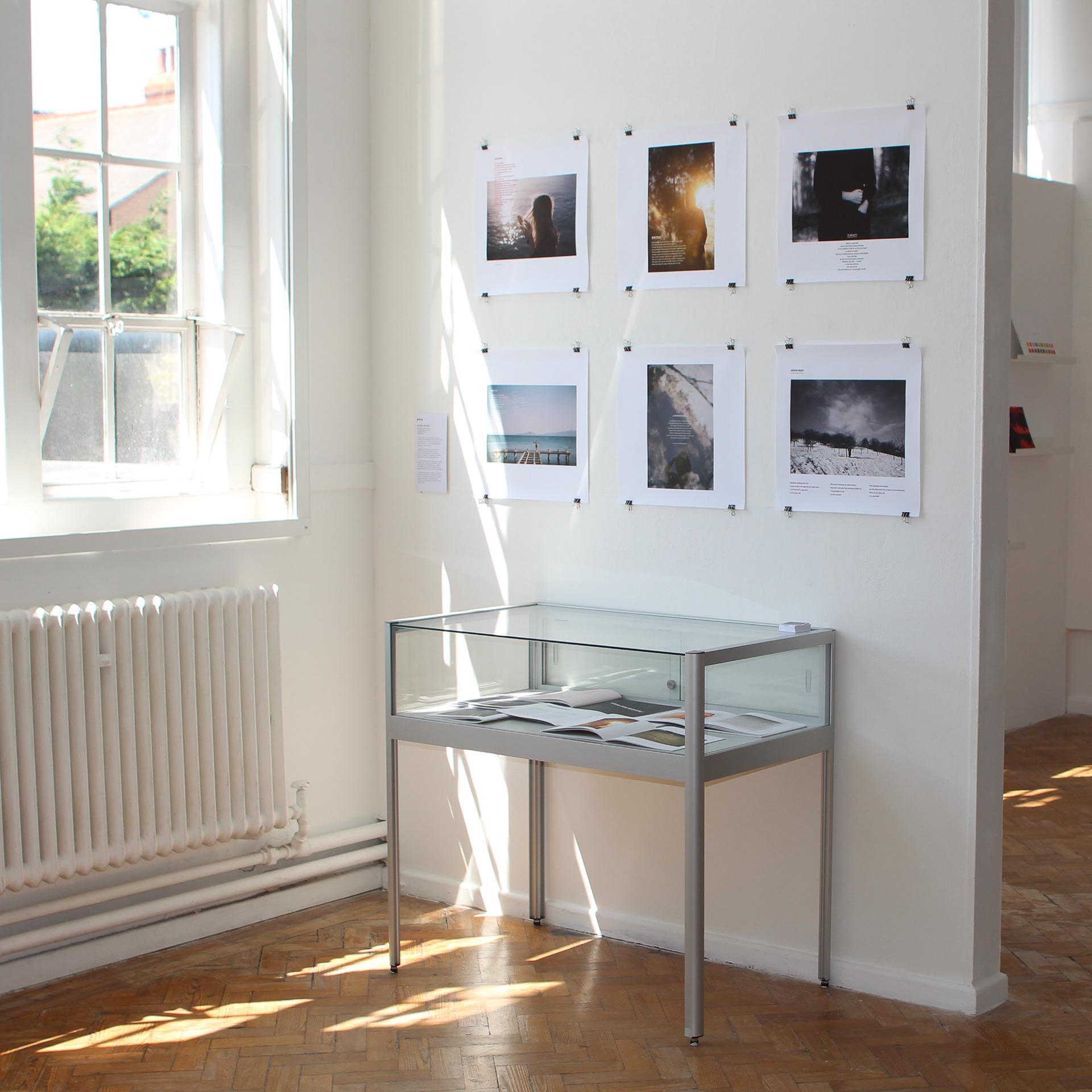 The first term of my third year at university turned into a thorough examination of Scandinavian design and style. Both in my research project (dissertation) as well as in my practical module I worked on the subject, leading to three books and a series of posters.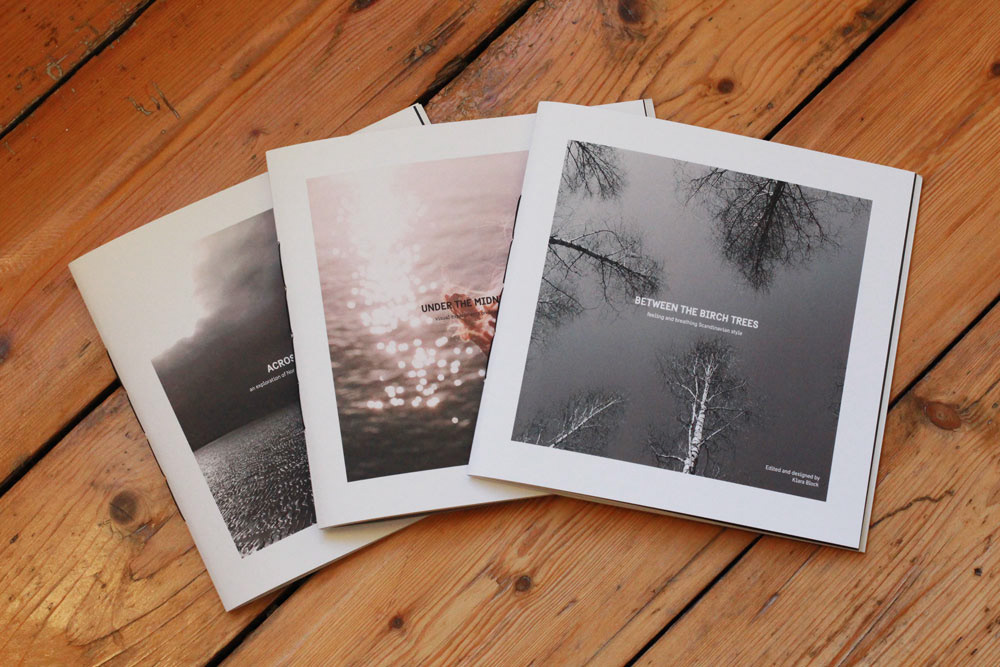 "Between the Birch Trees" picks eight poems by the Swedish poet and artist Karin Boye, that communicate eight of the core values of Scandinavian design. The poems are illustrated by contemporary Swedish graphic design work.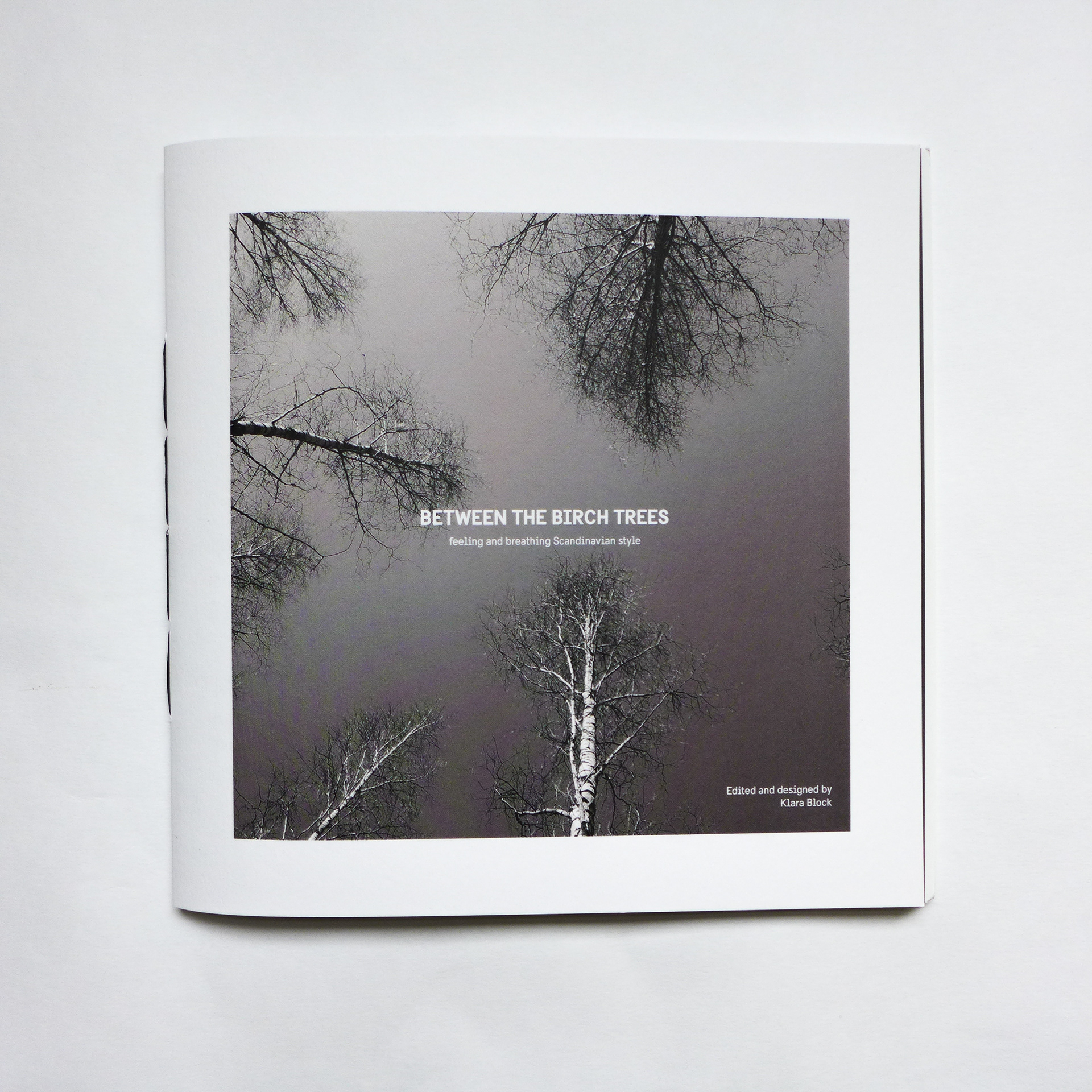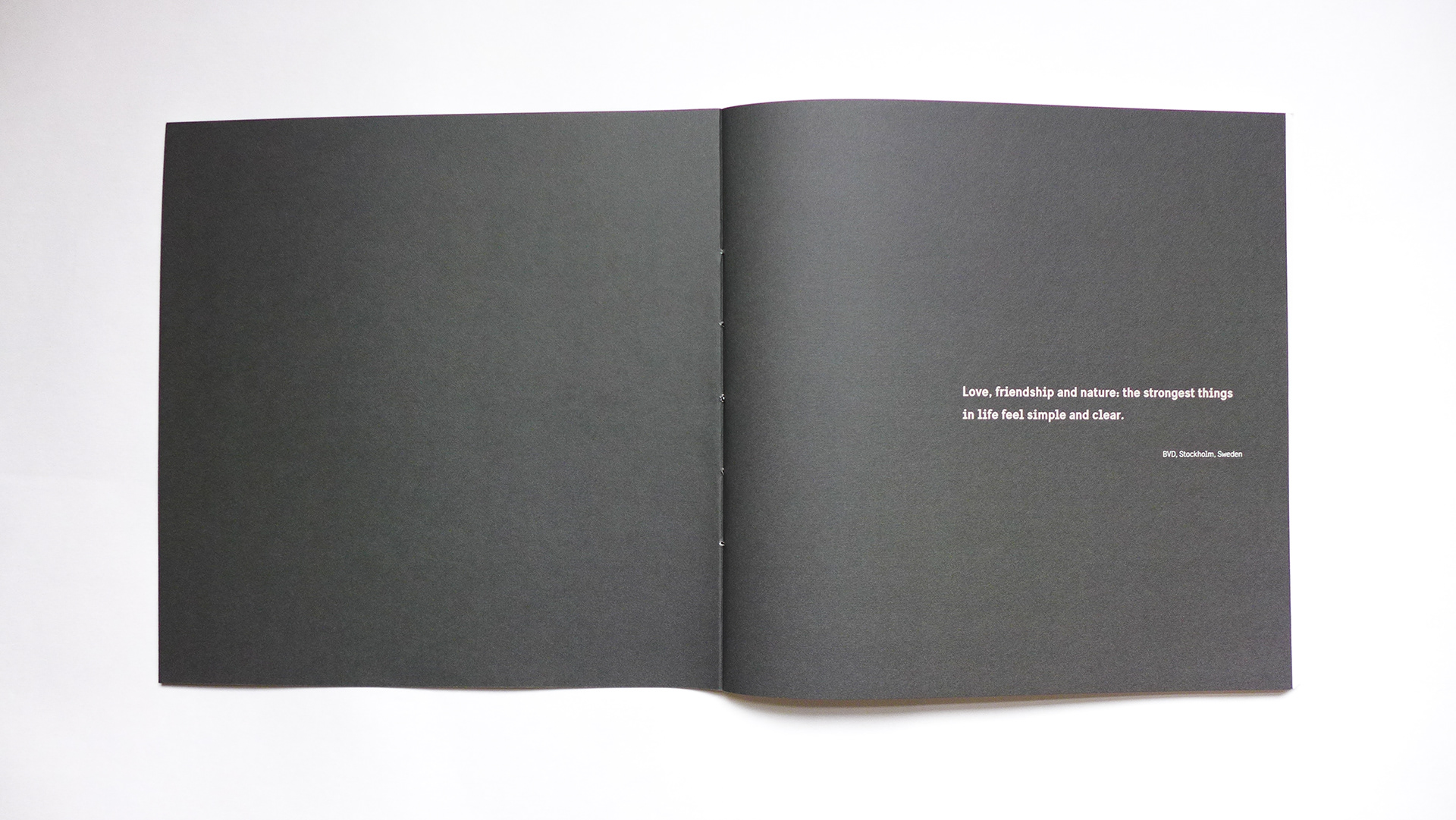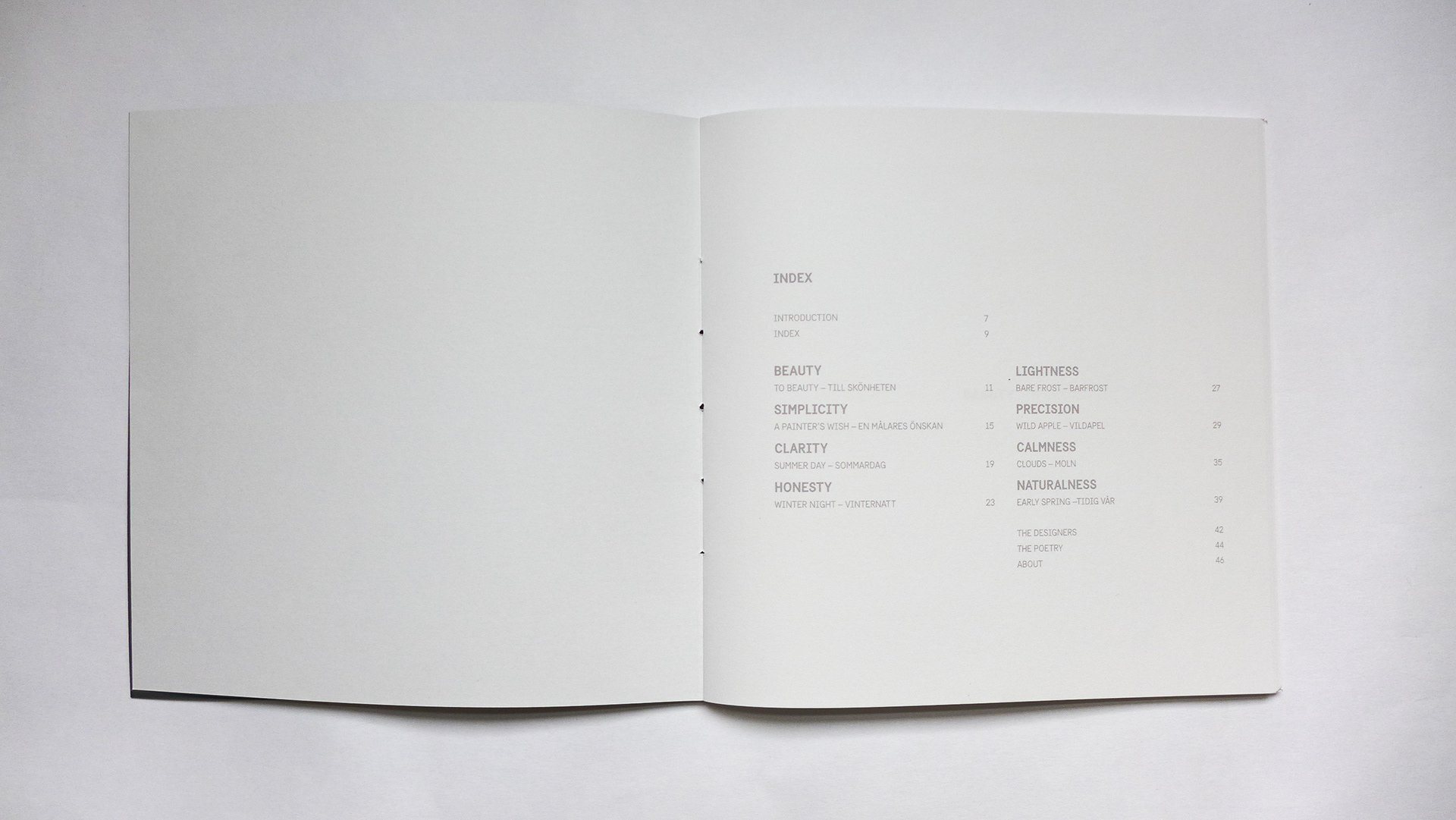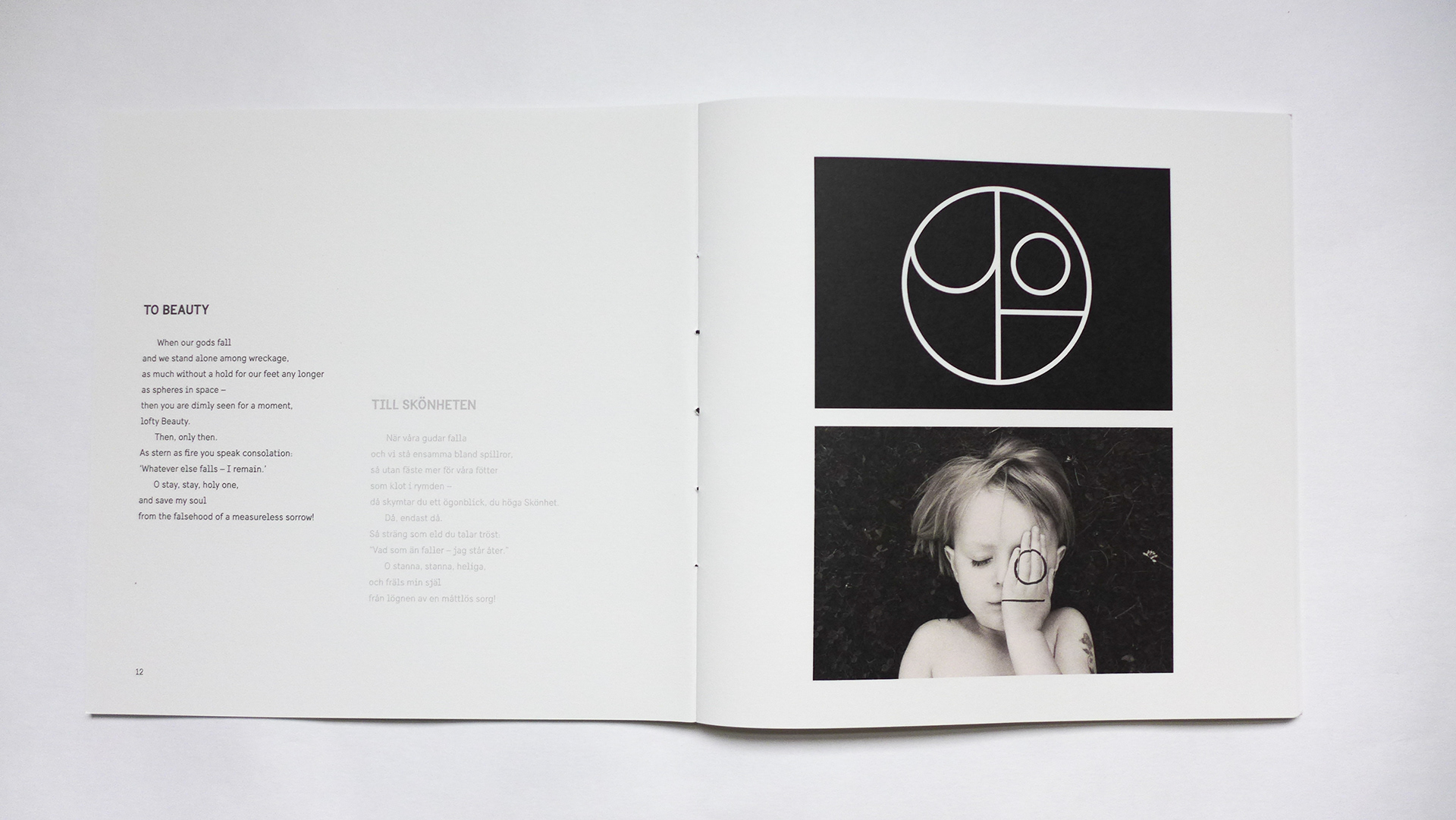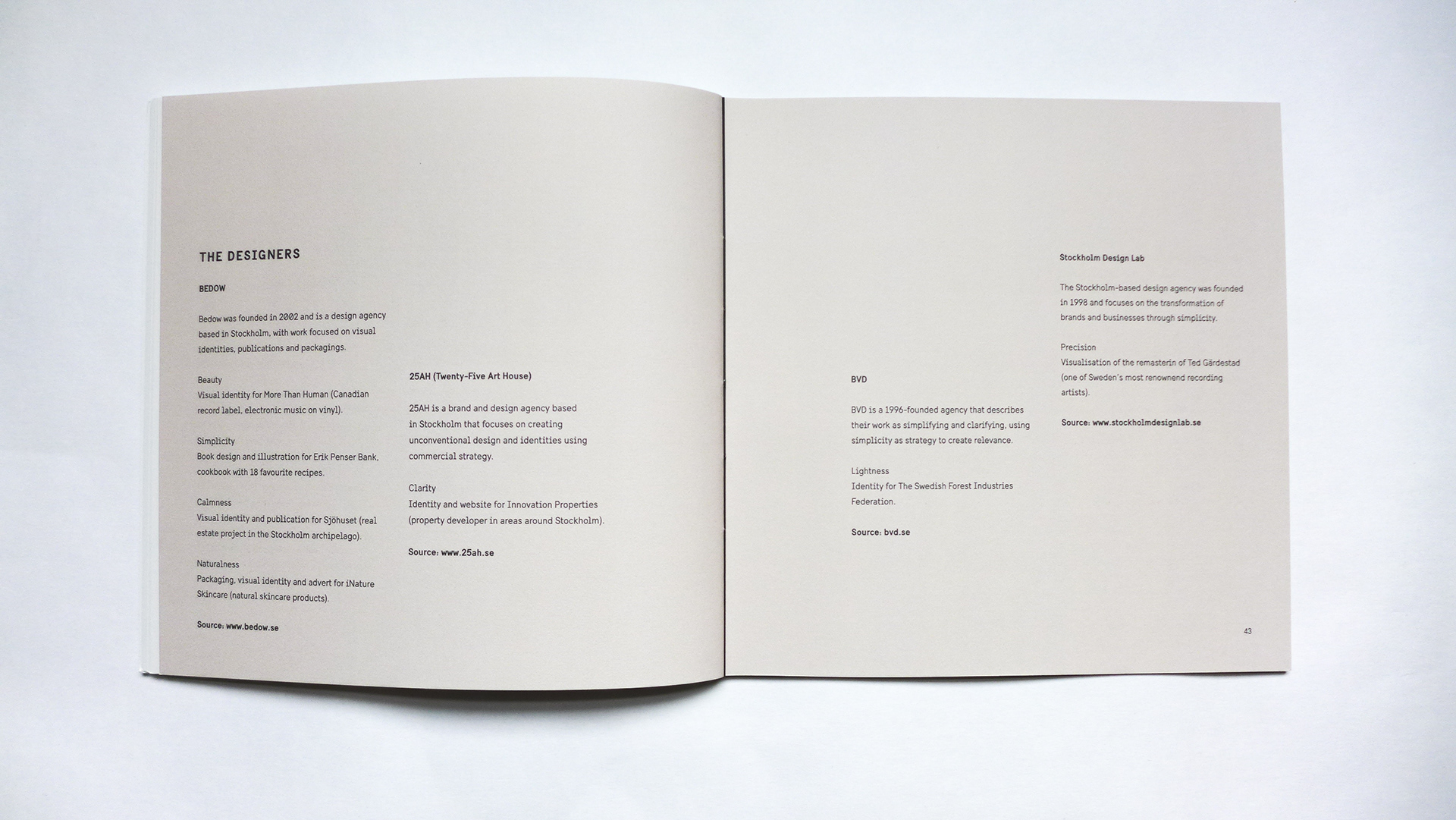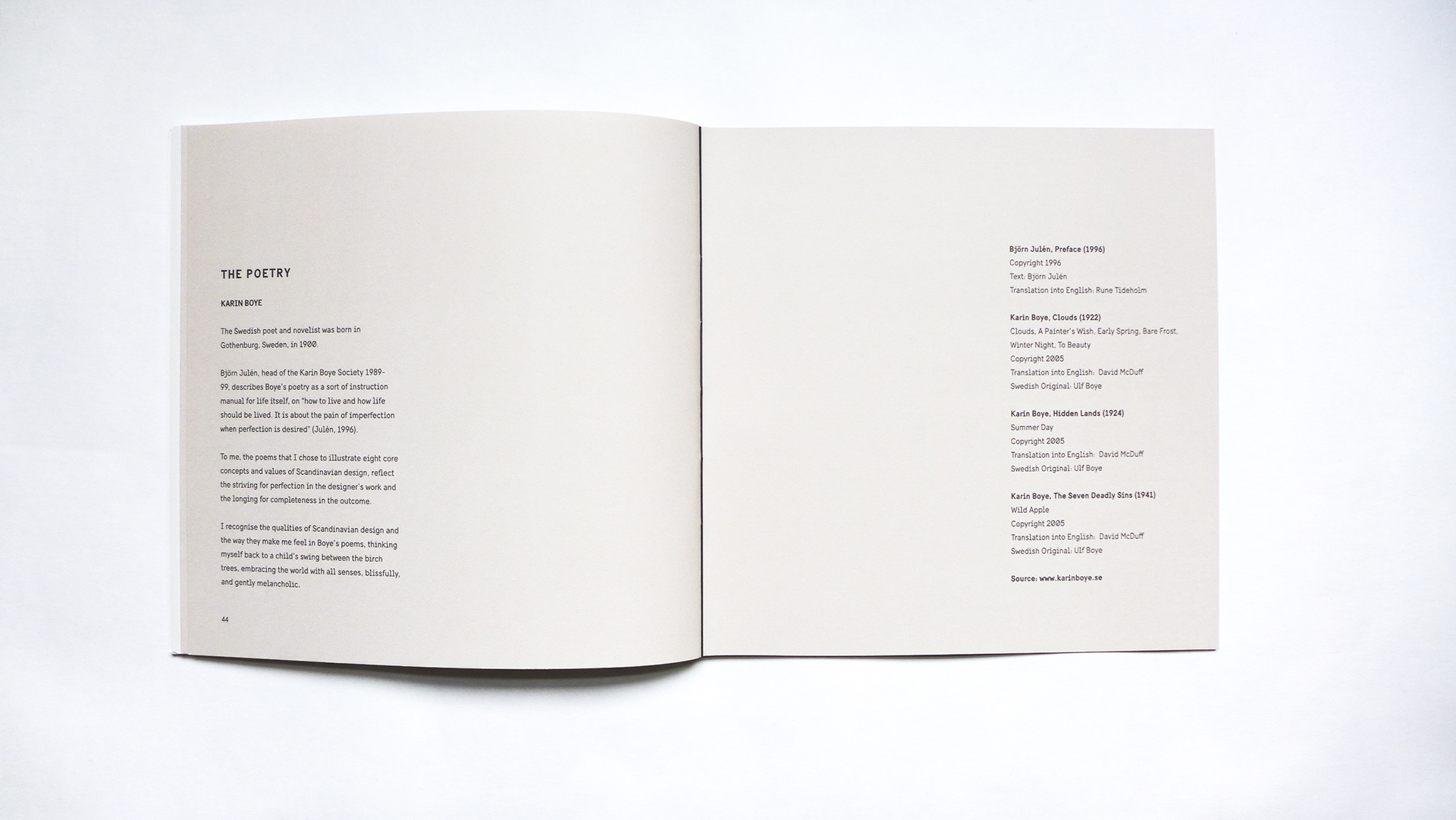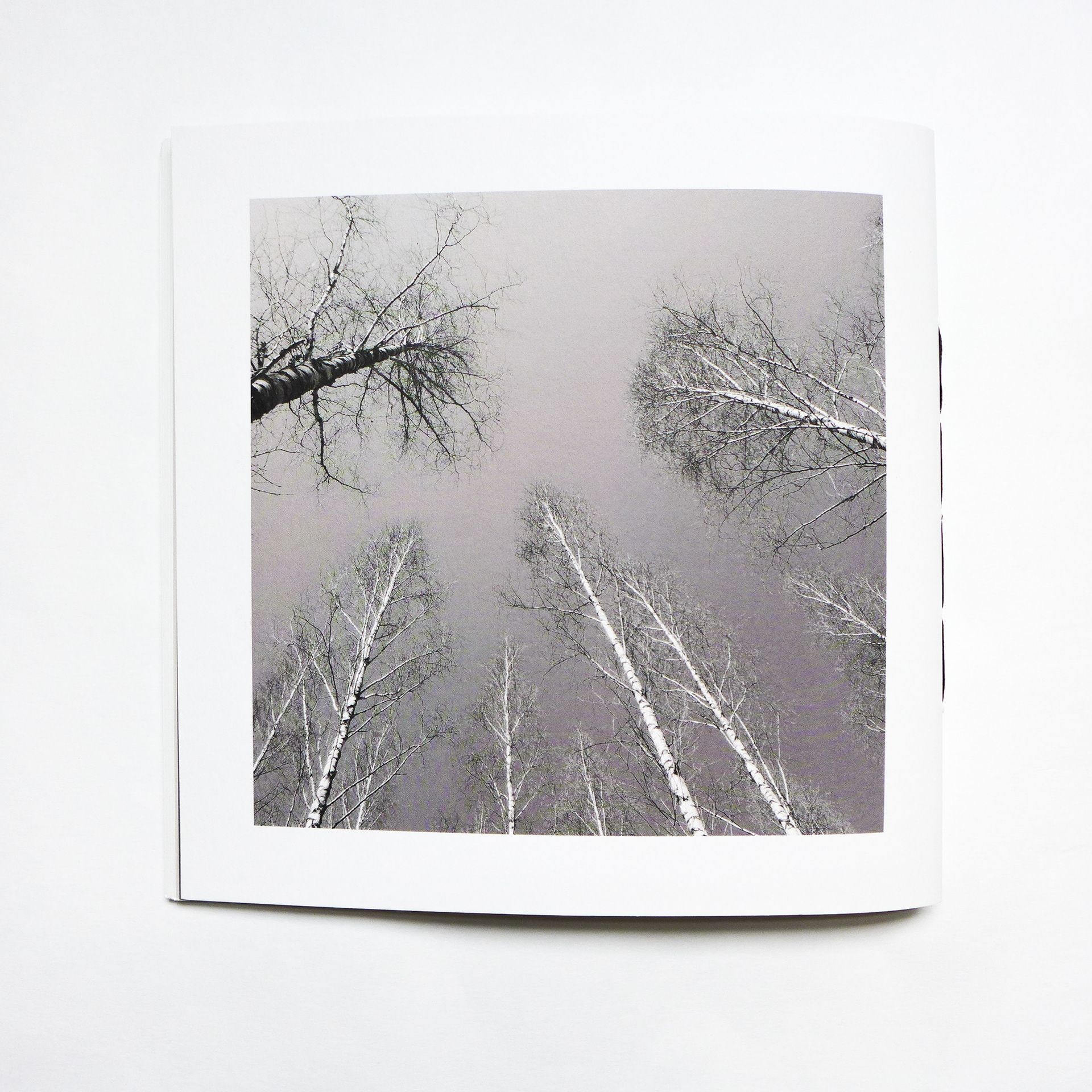 "Under the Midnight Sun" includes my own graphic interpretations of the poems and presents visual experiments of 40 illustrations using 5 different approaches for each of the eight poems by Karin Boye. Featuring photography by Catarina Rodrigues.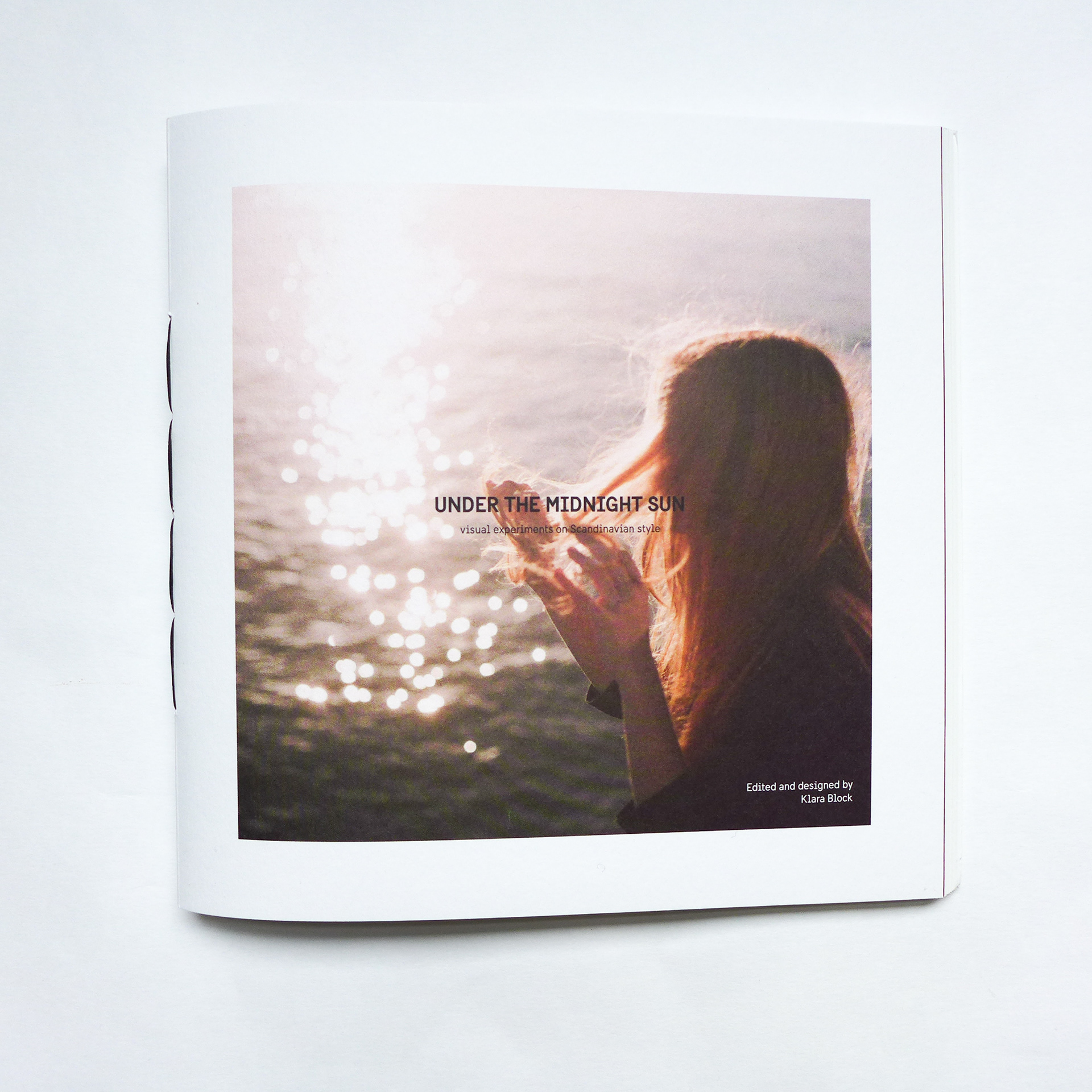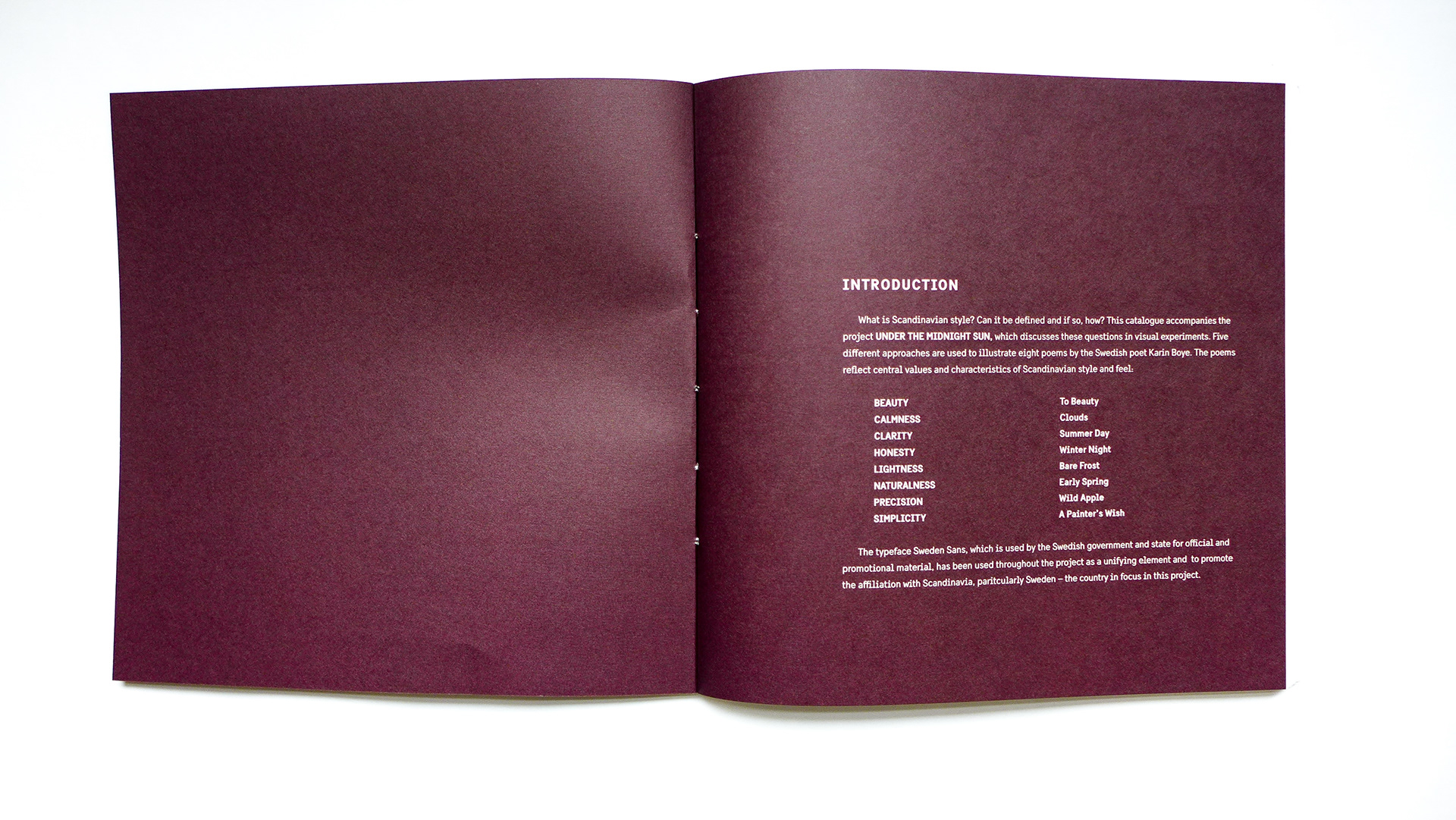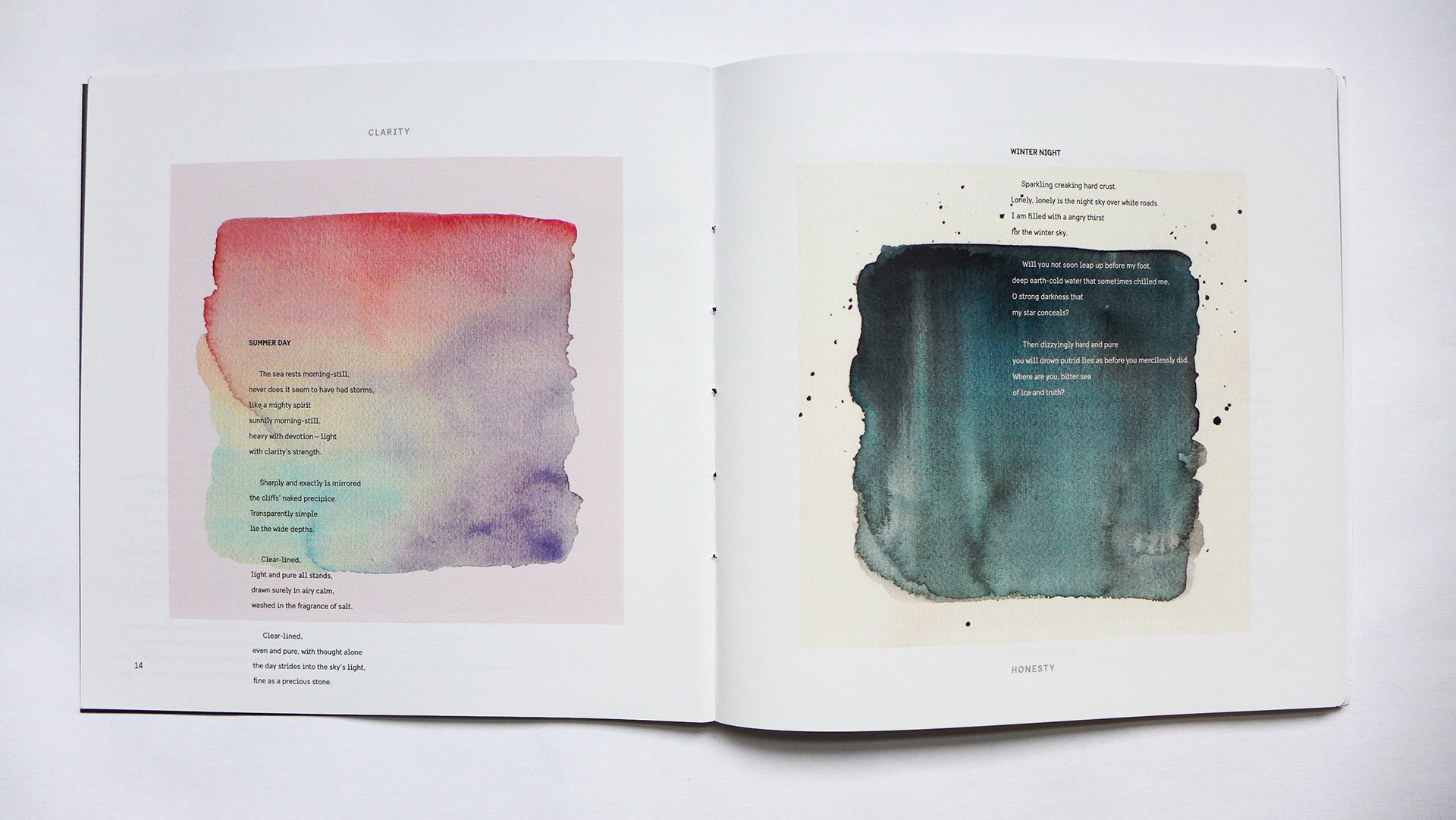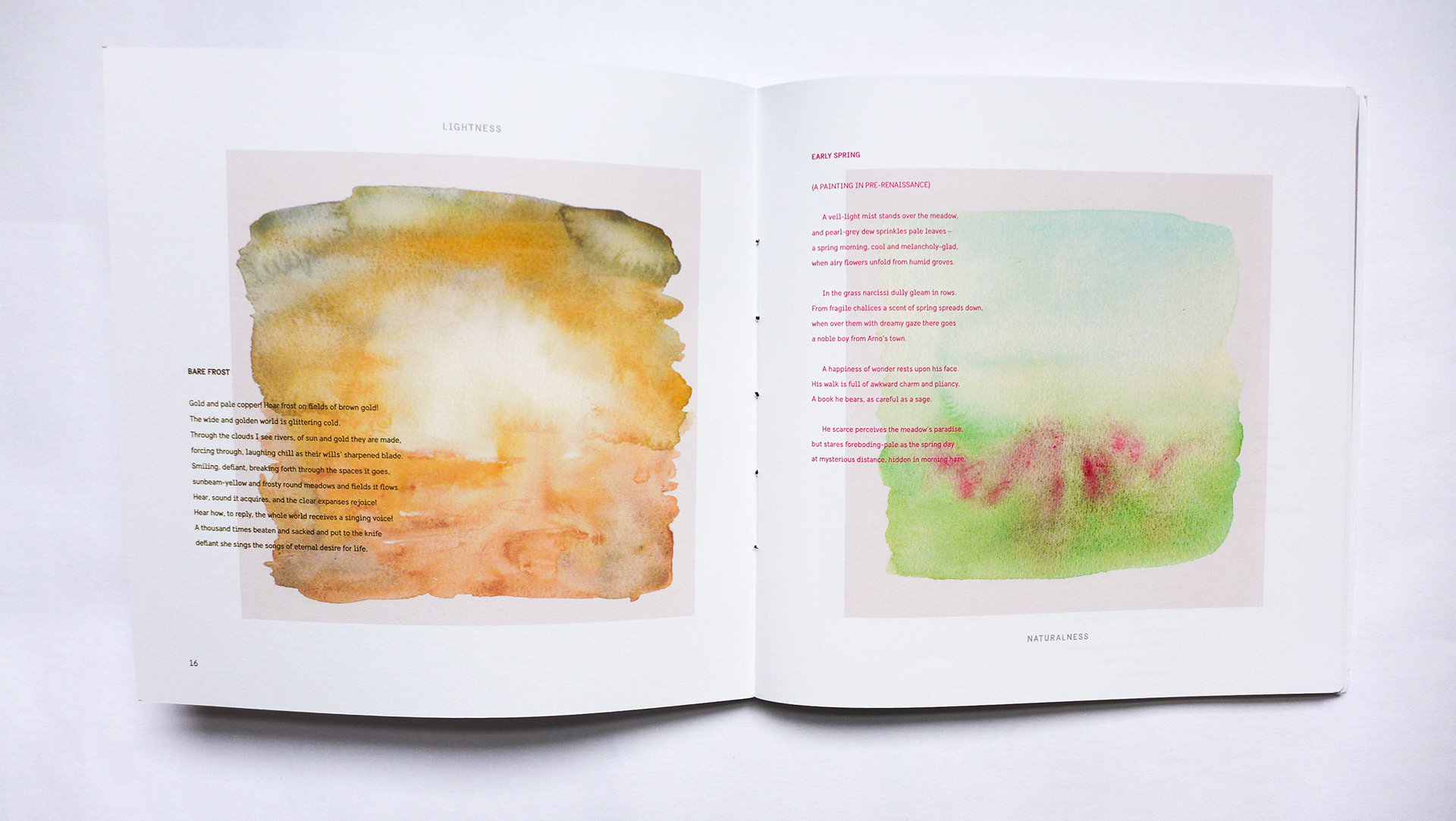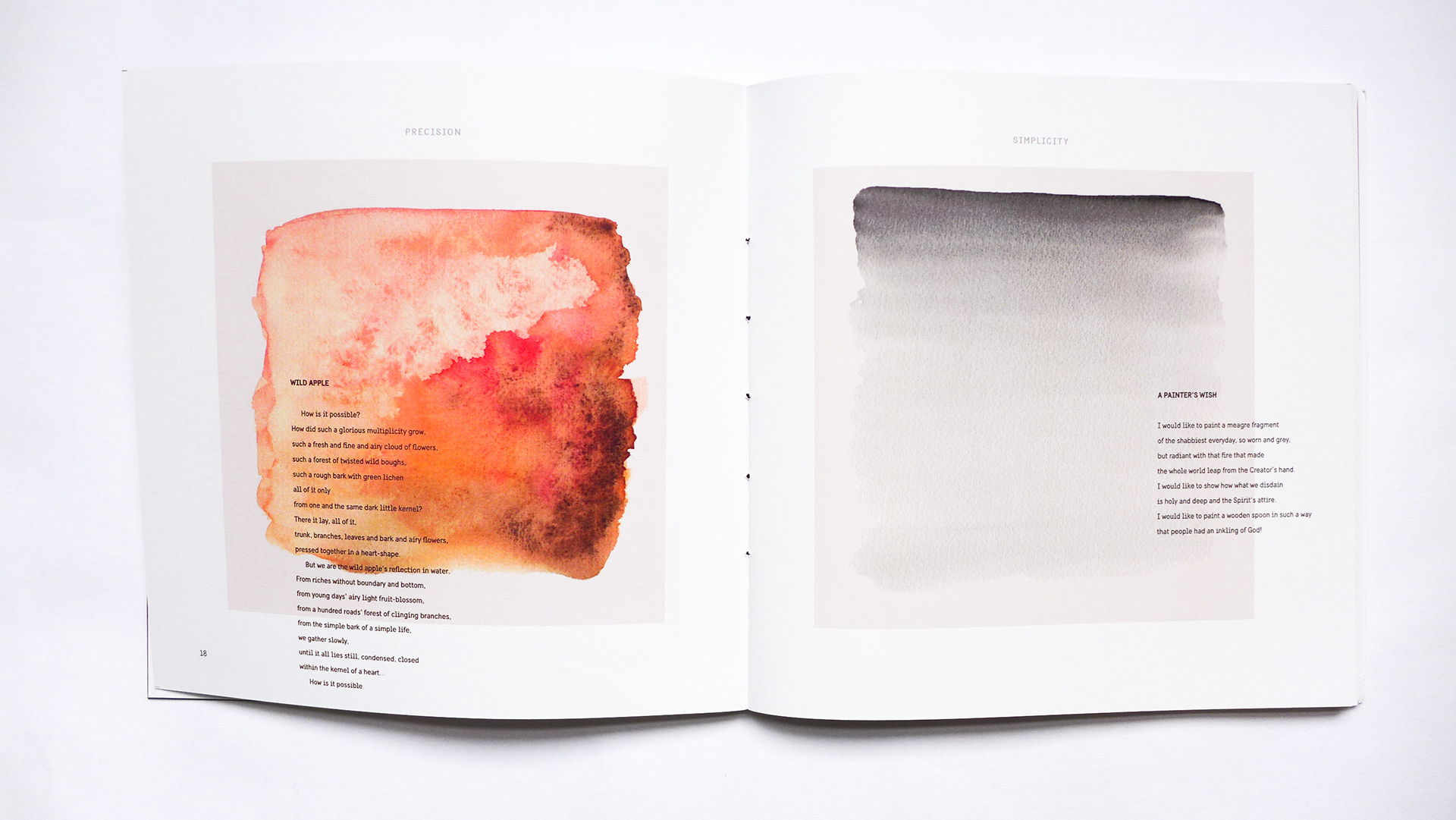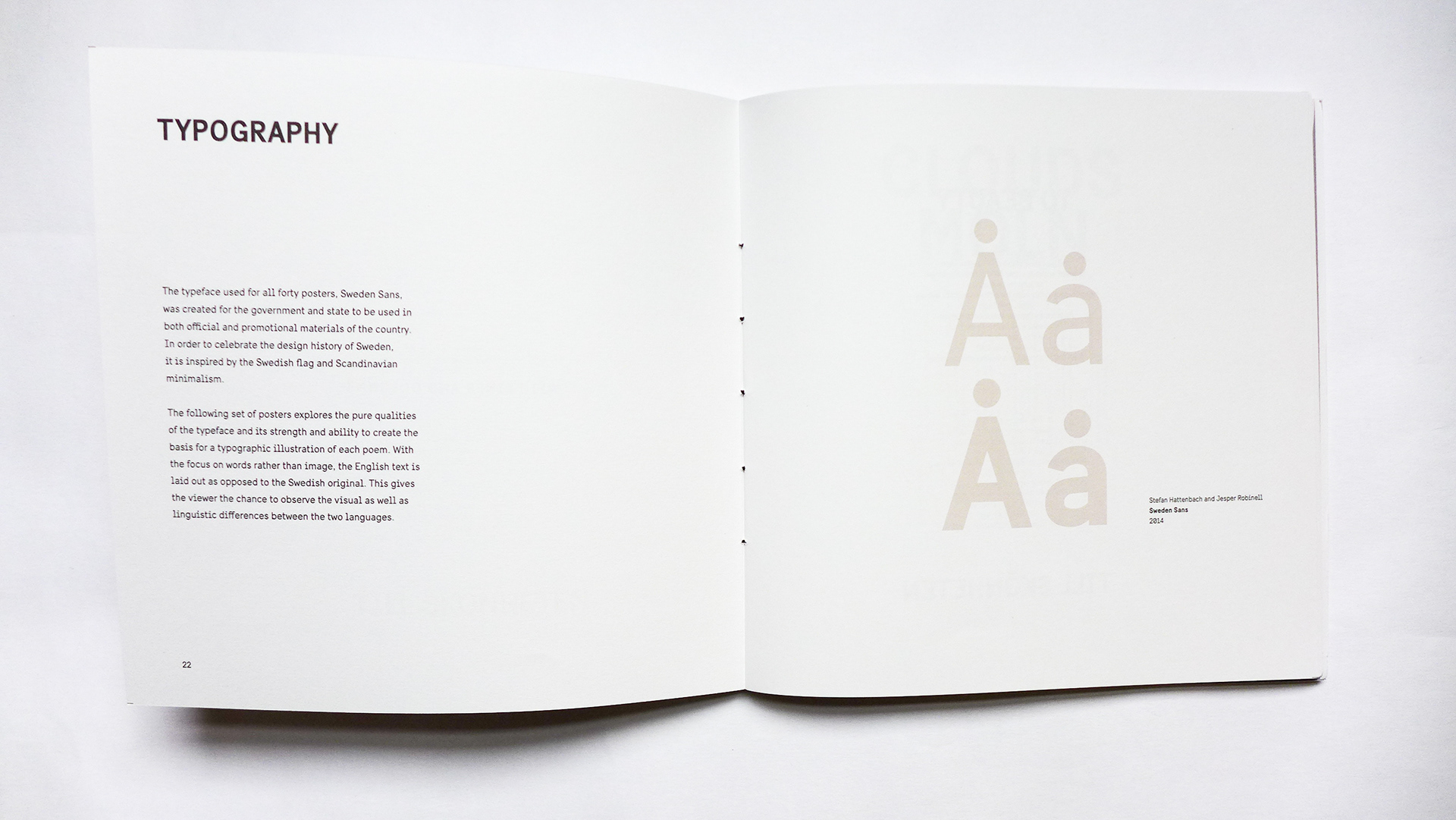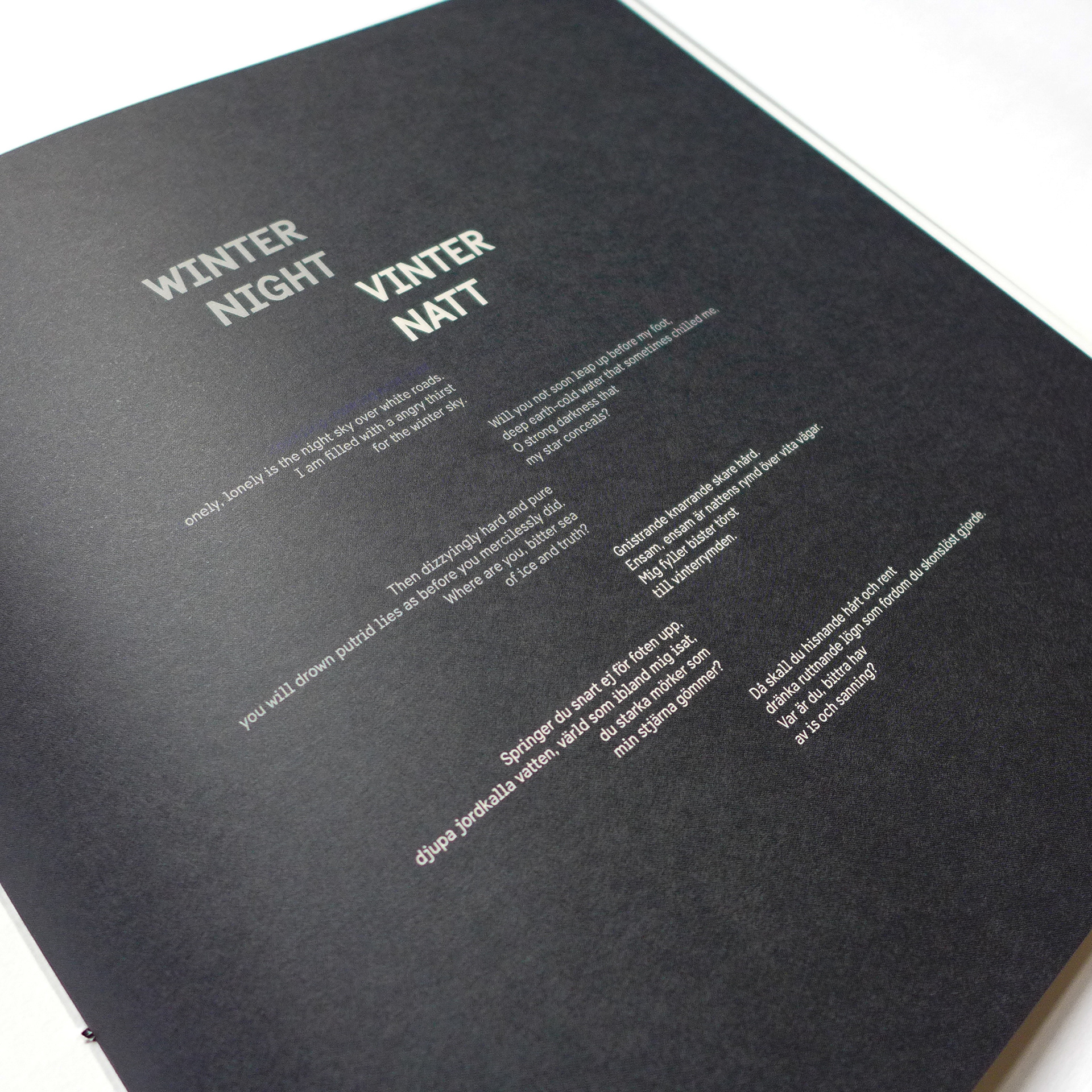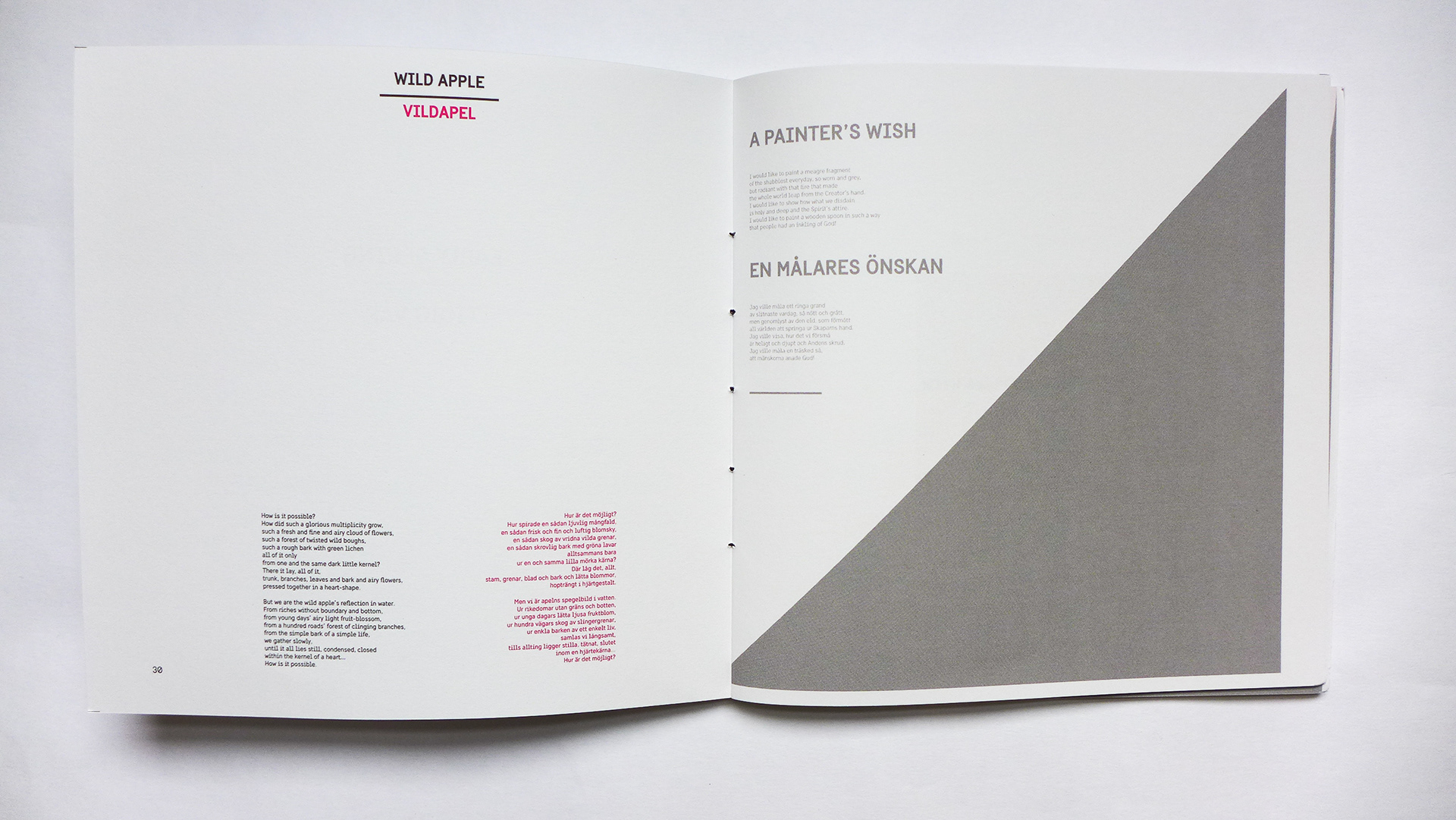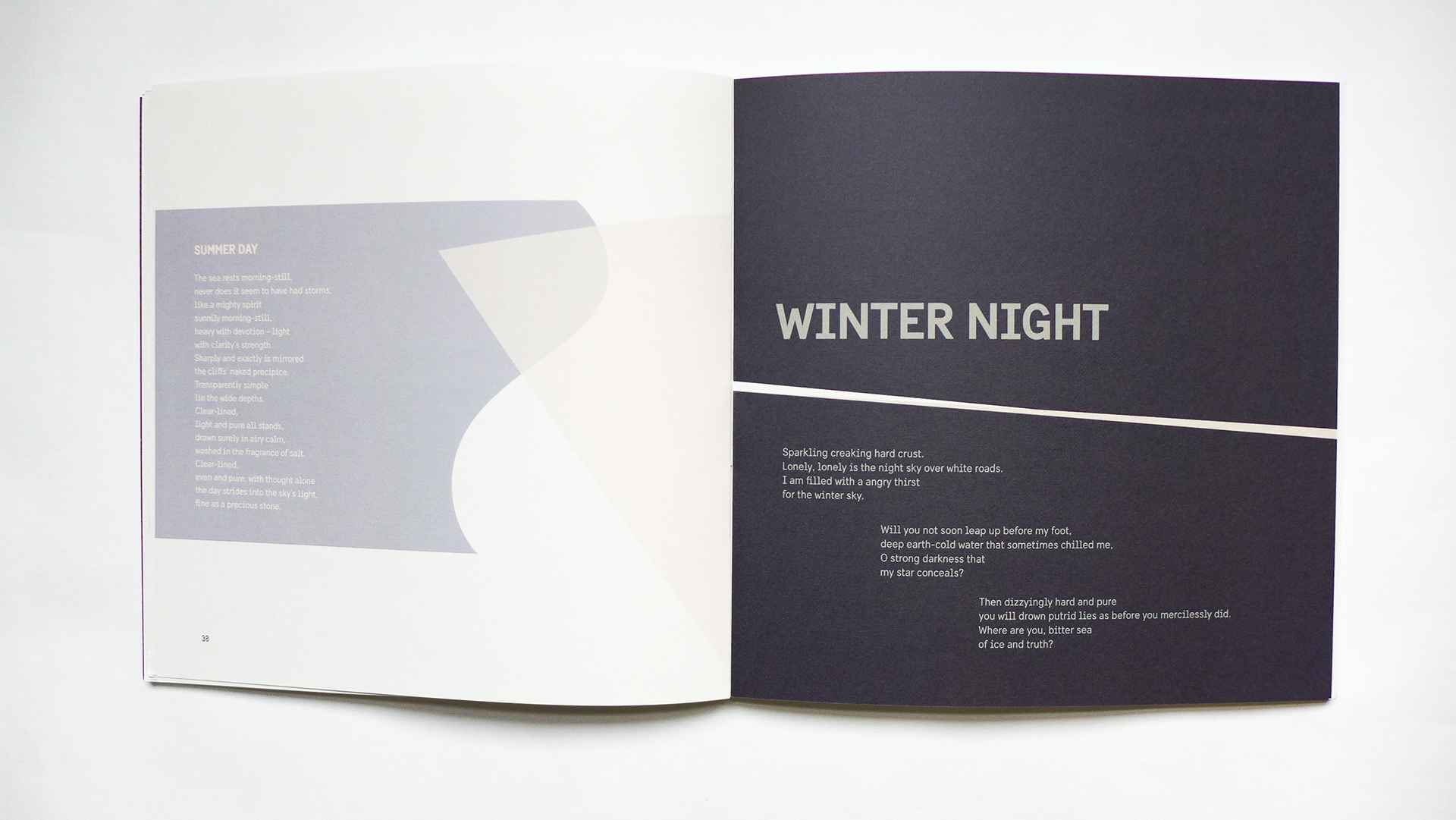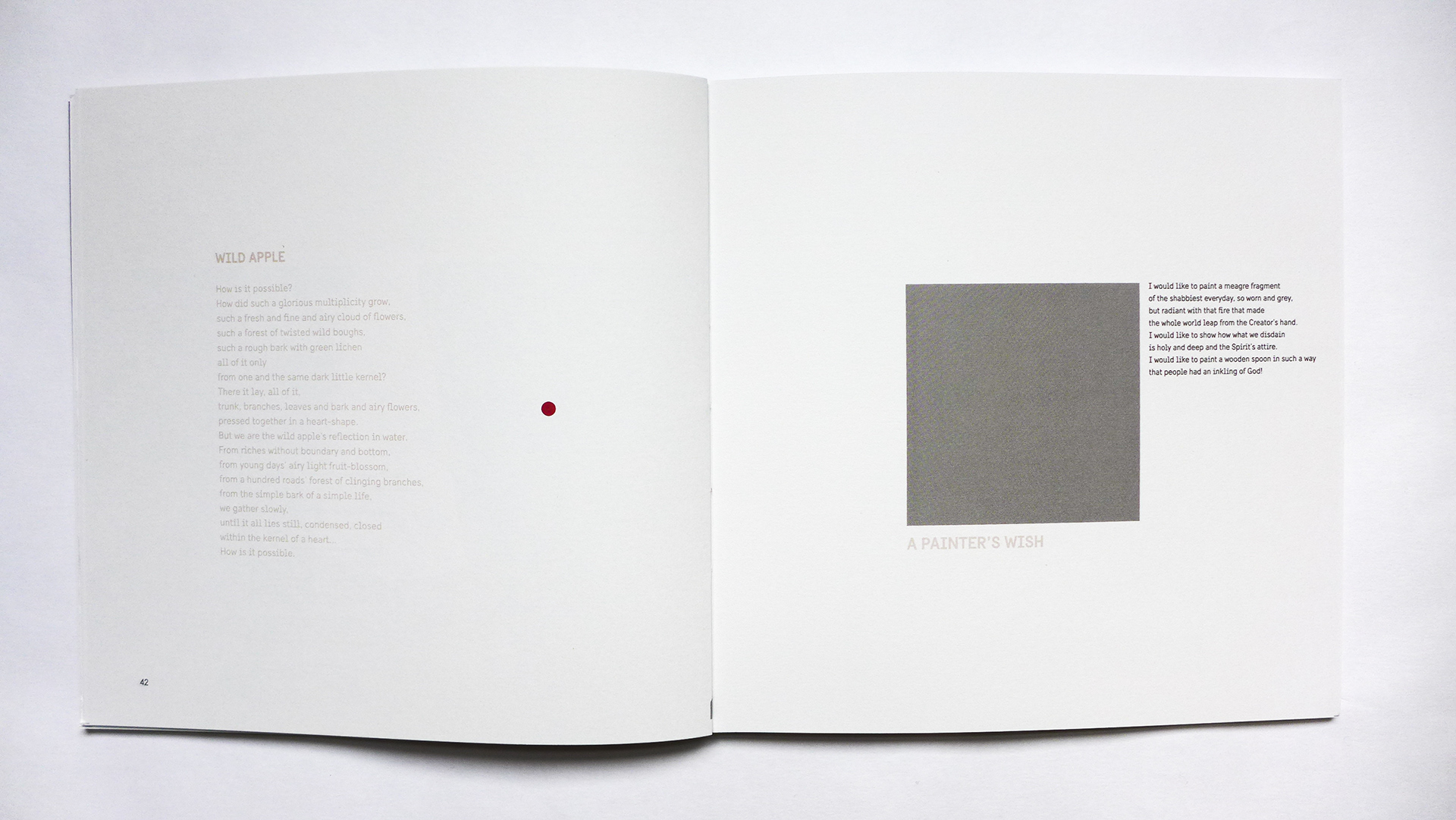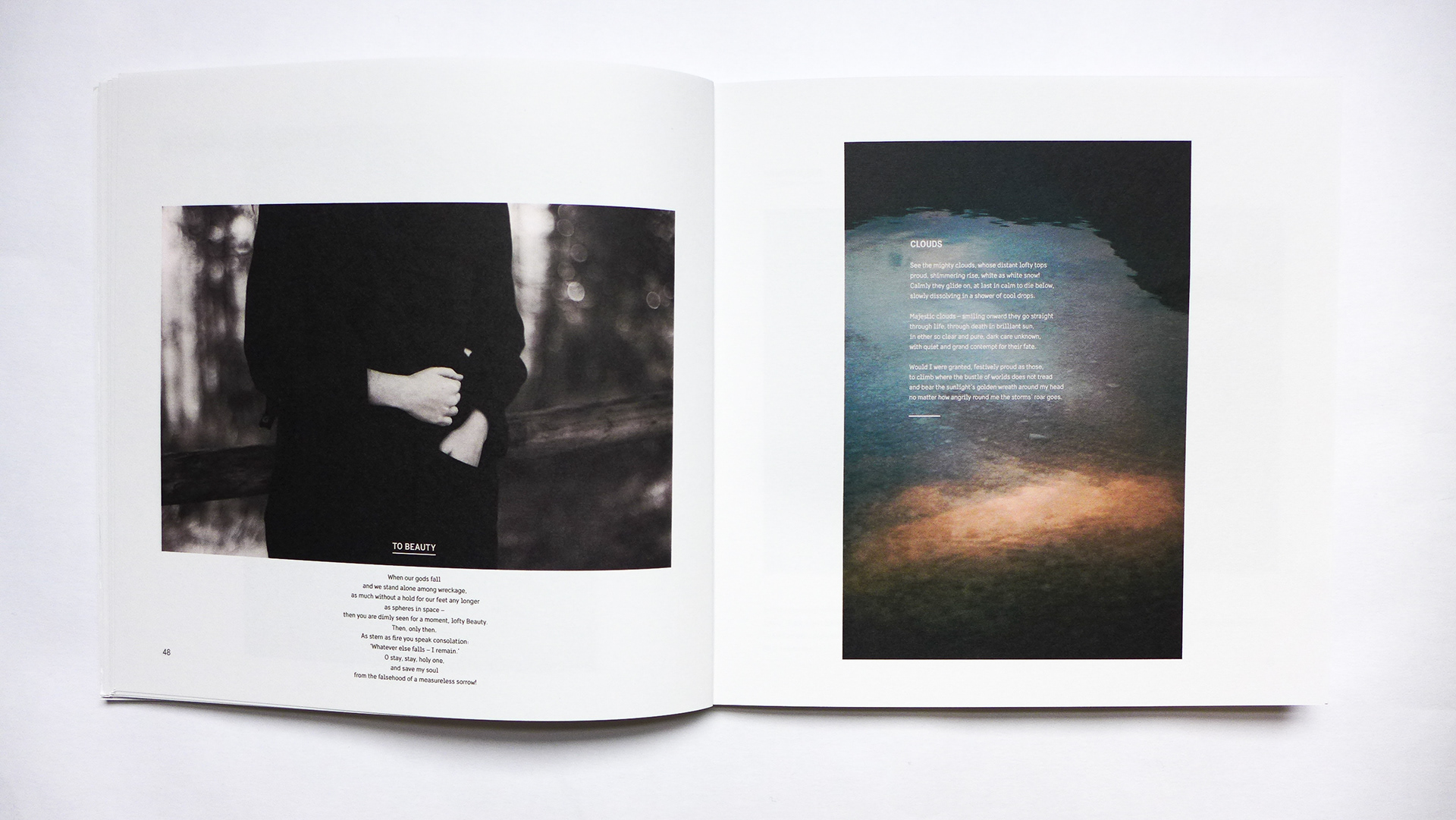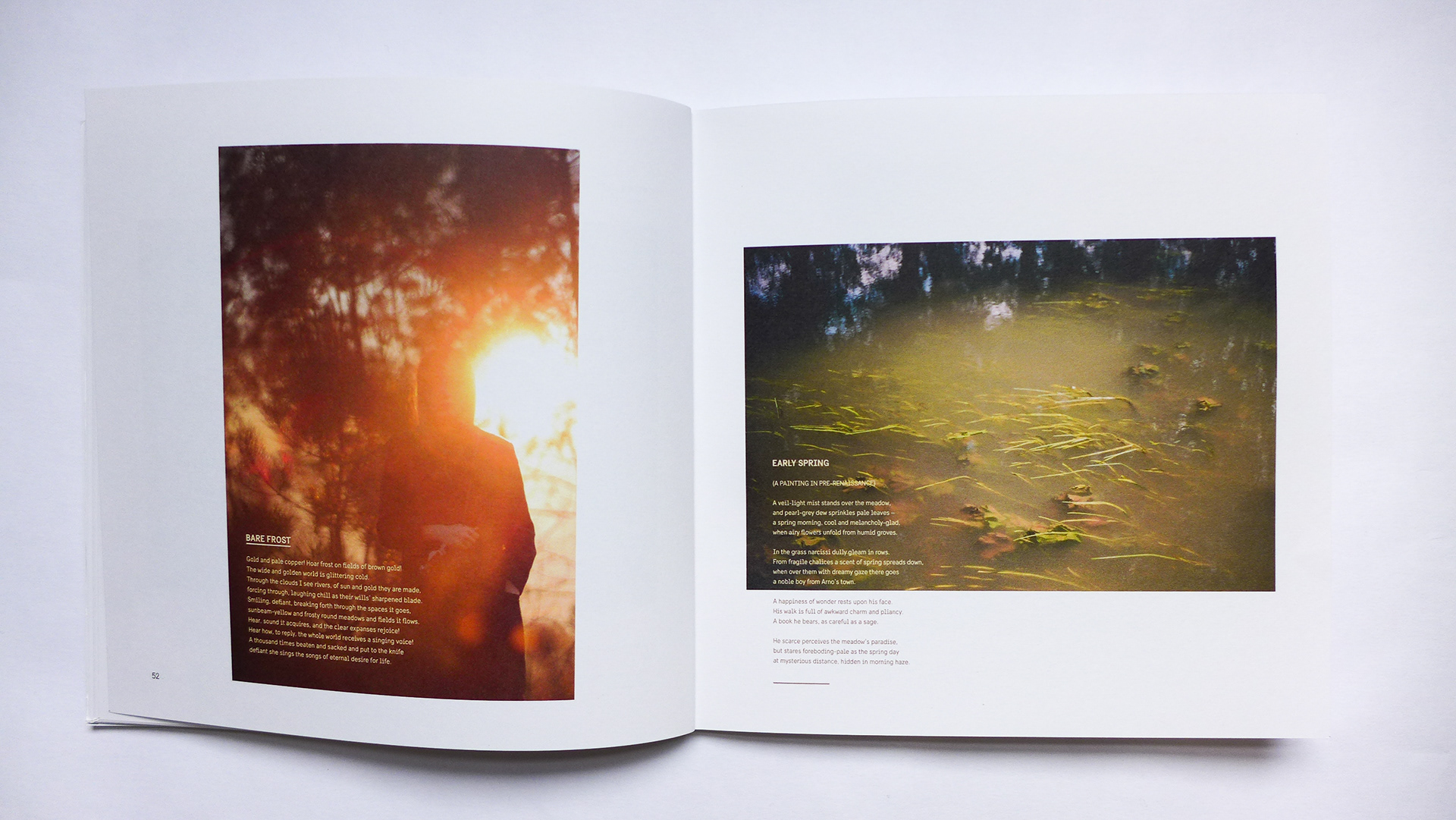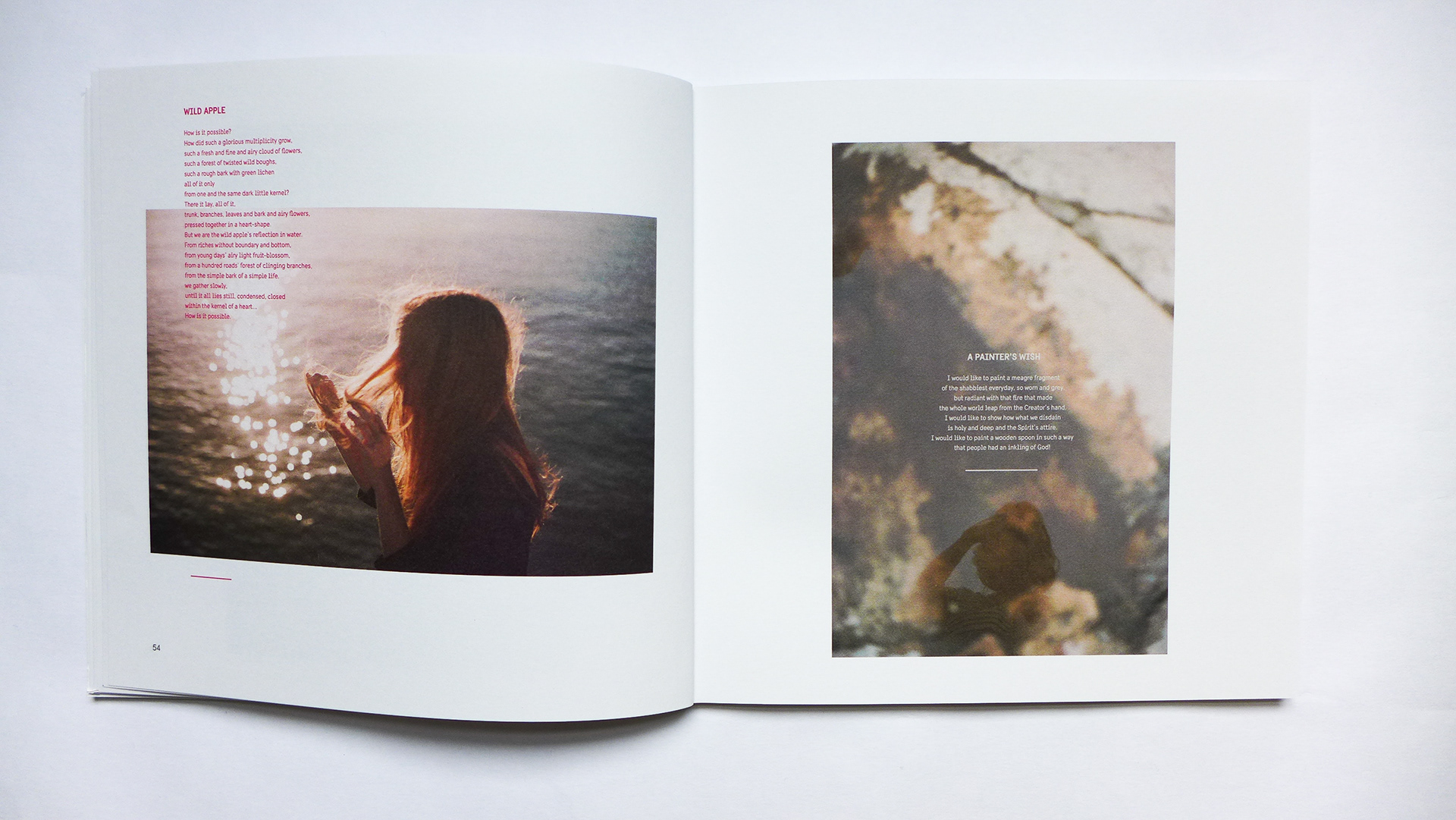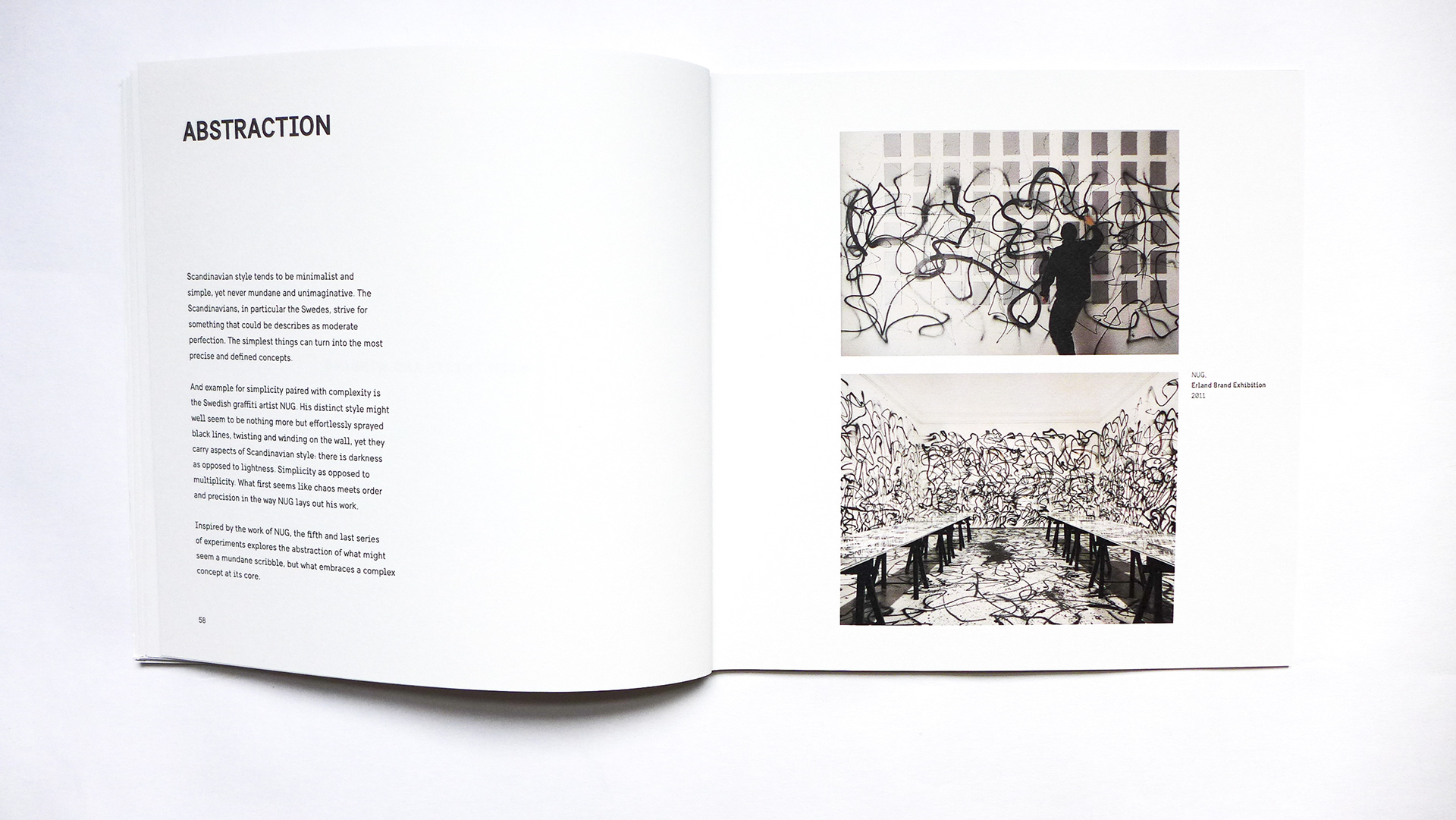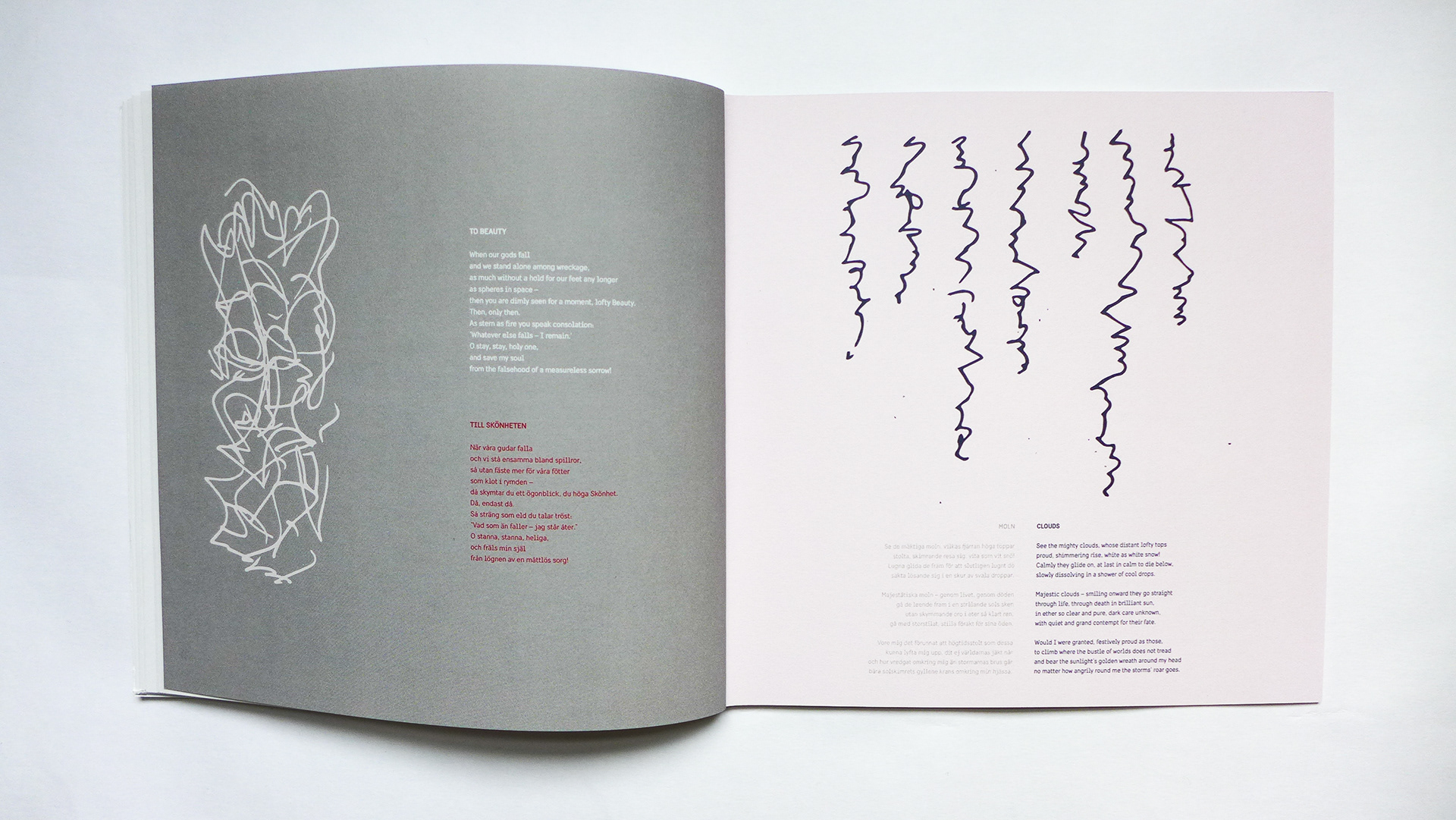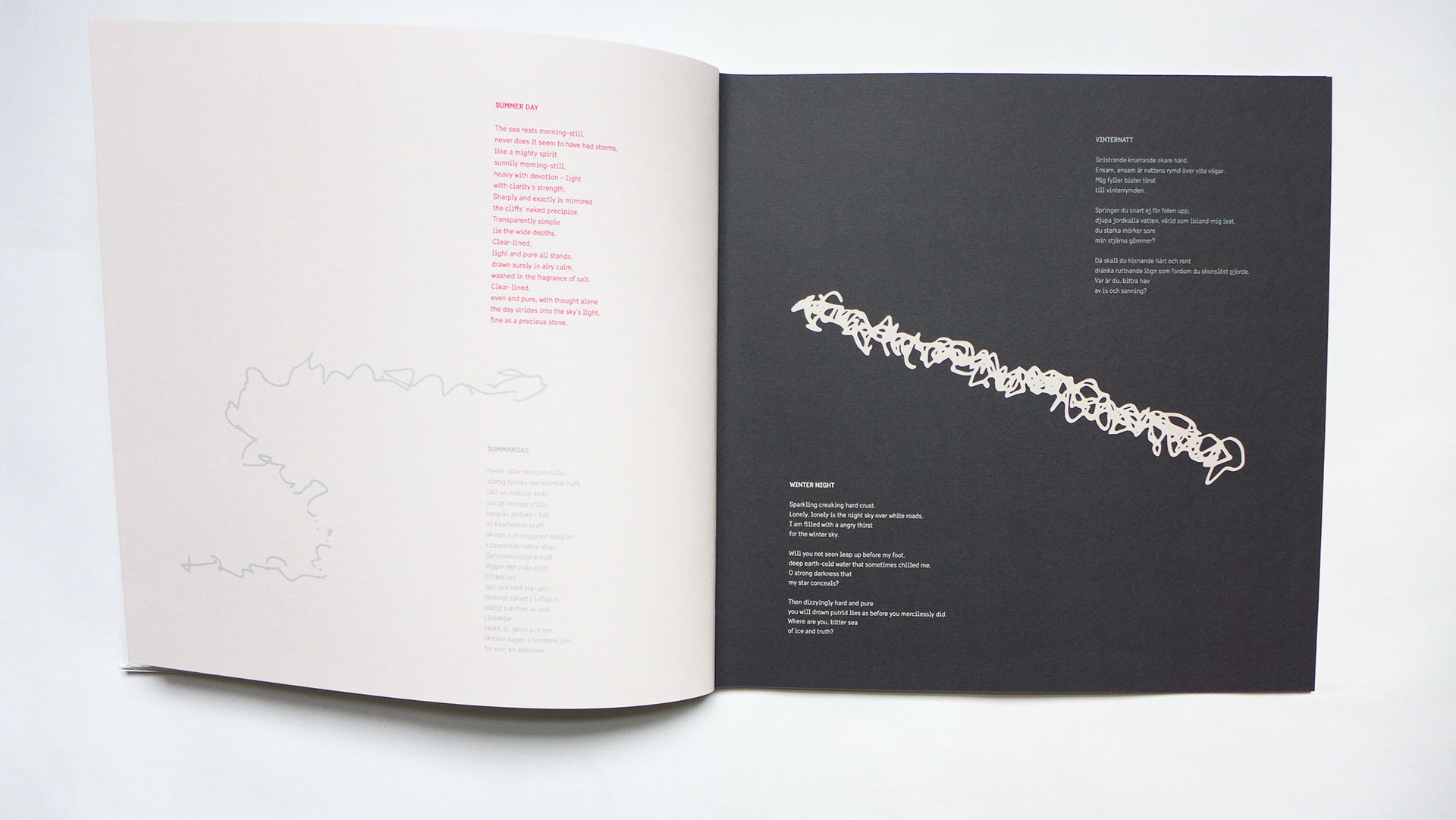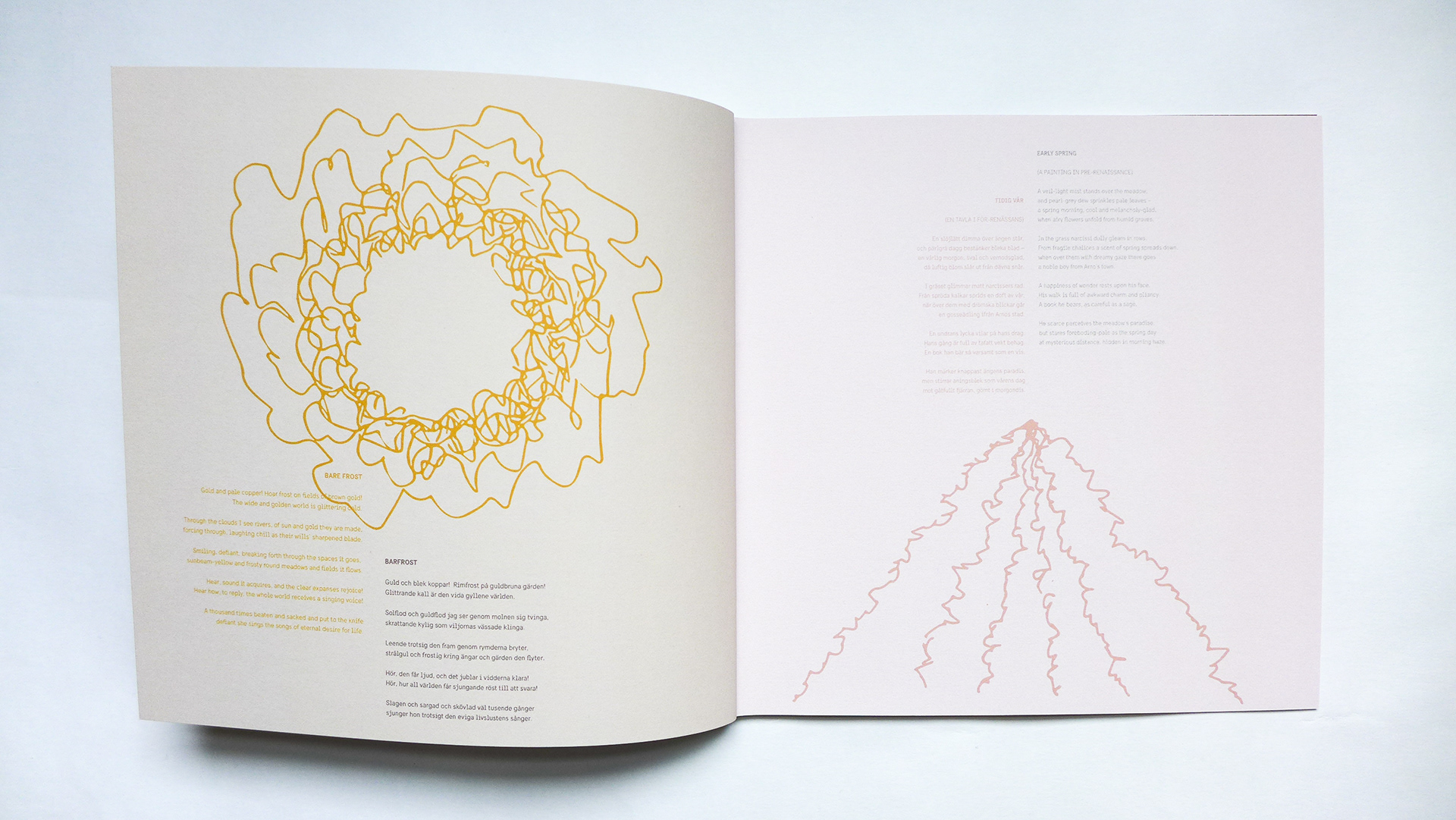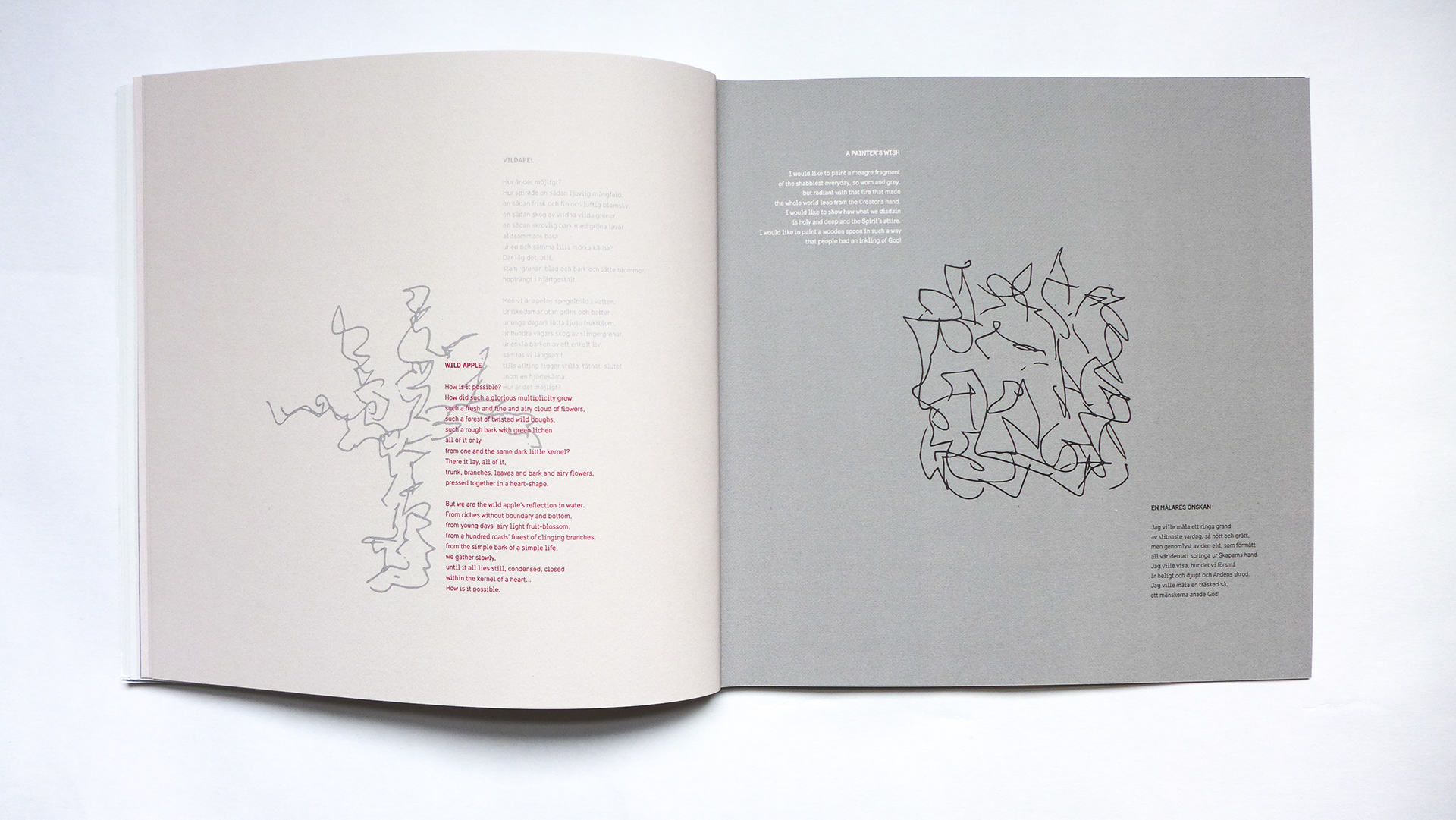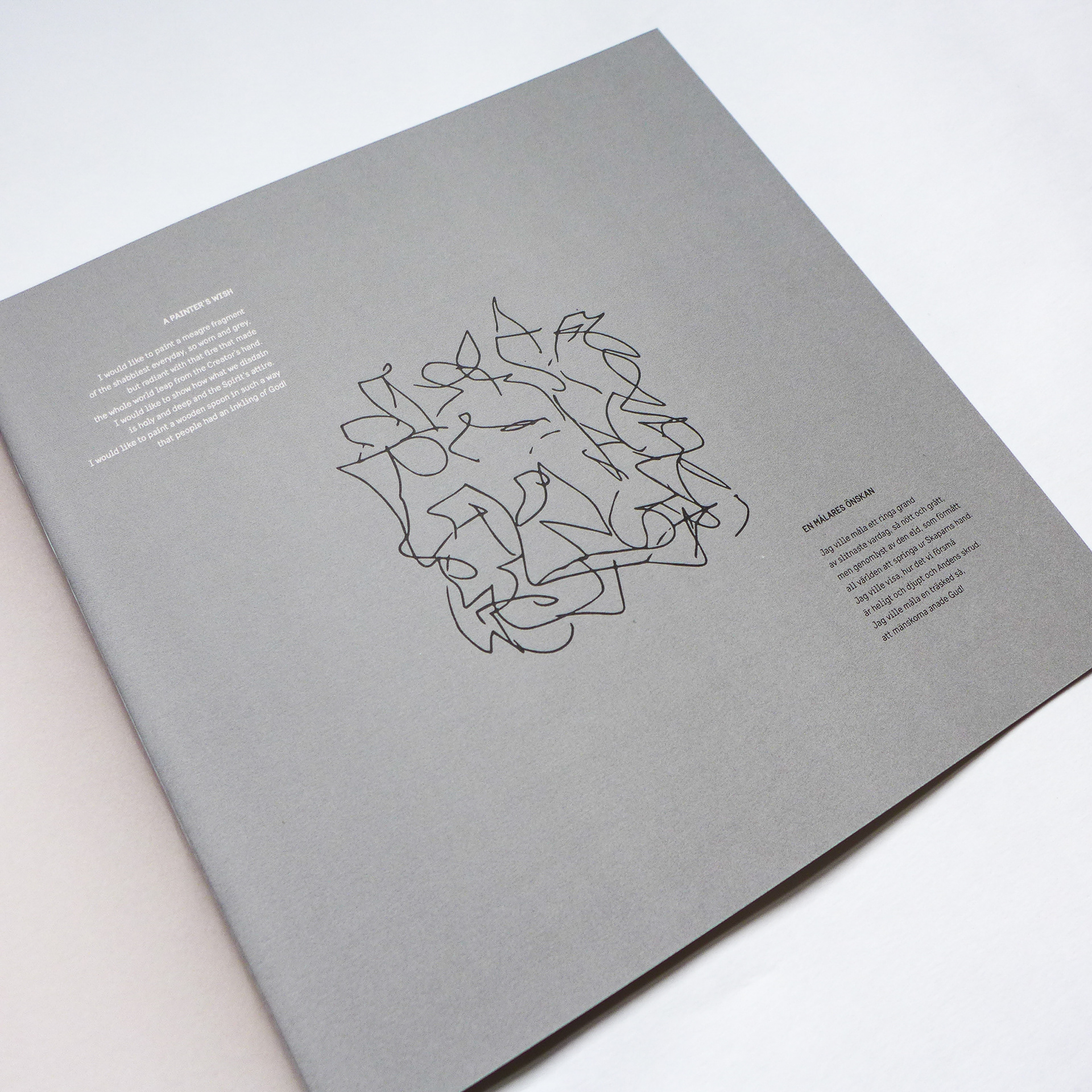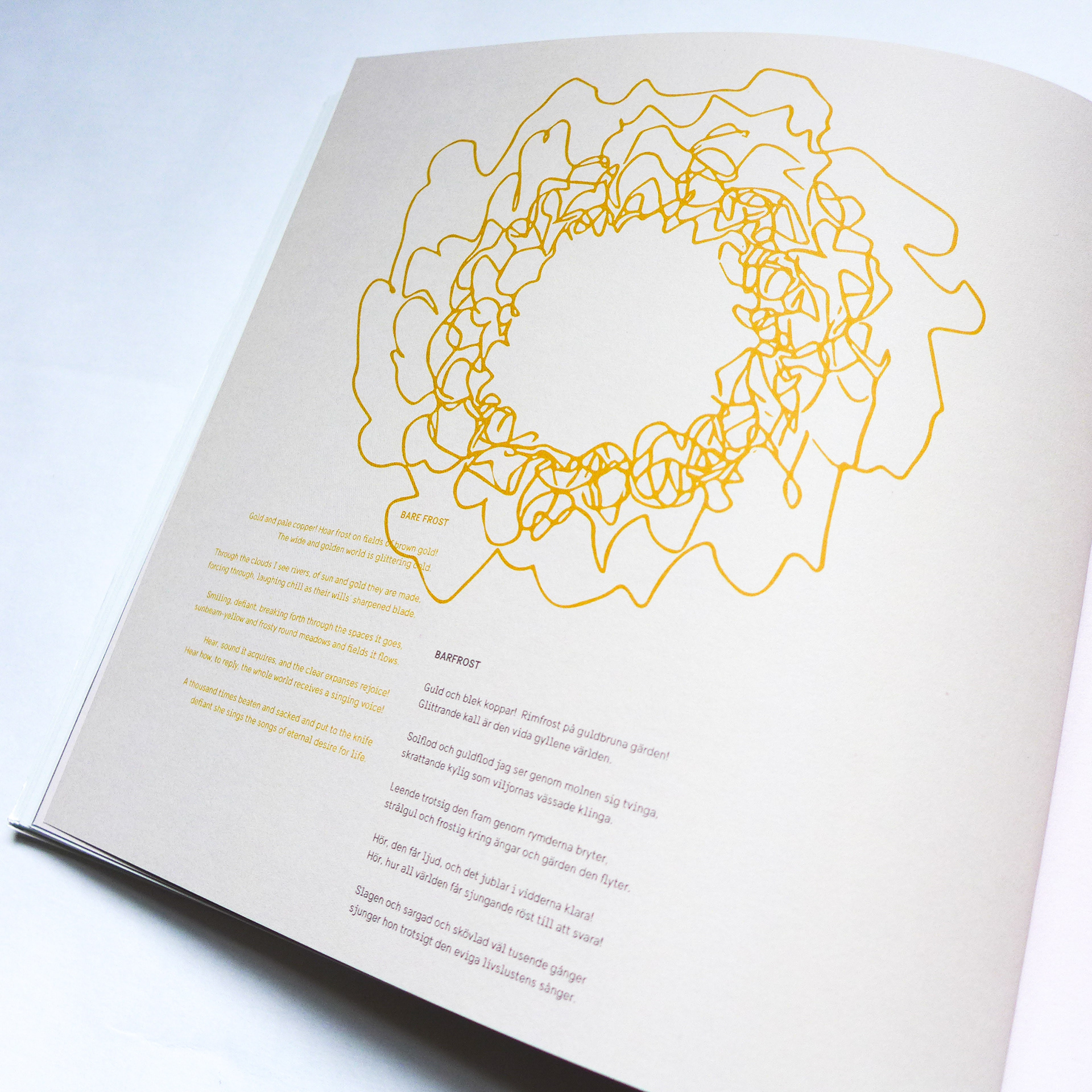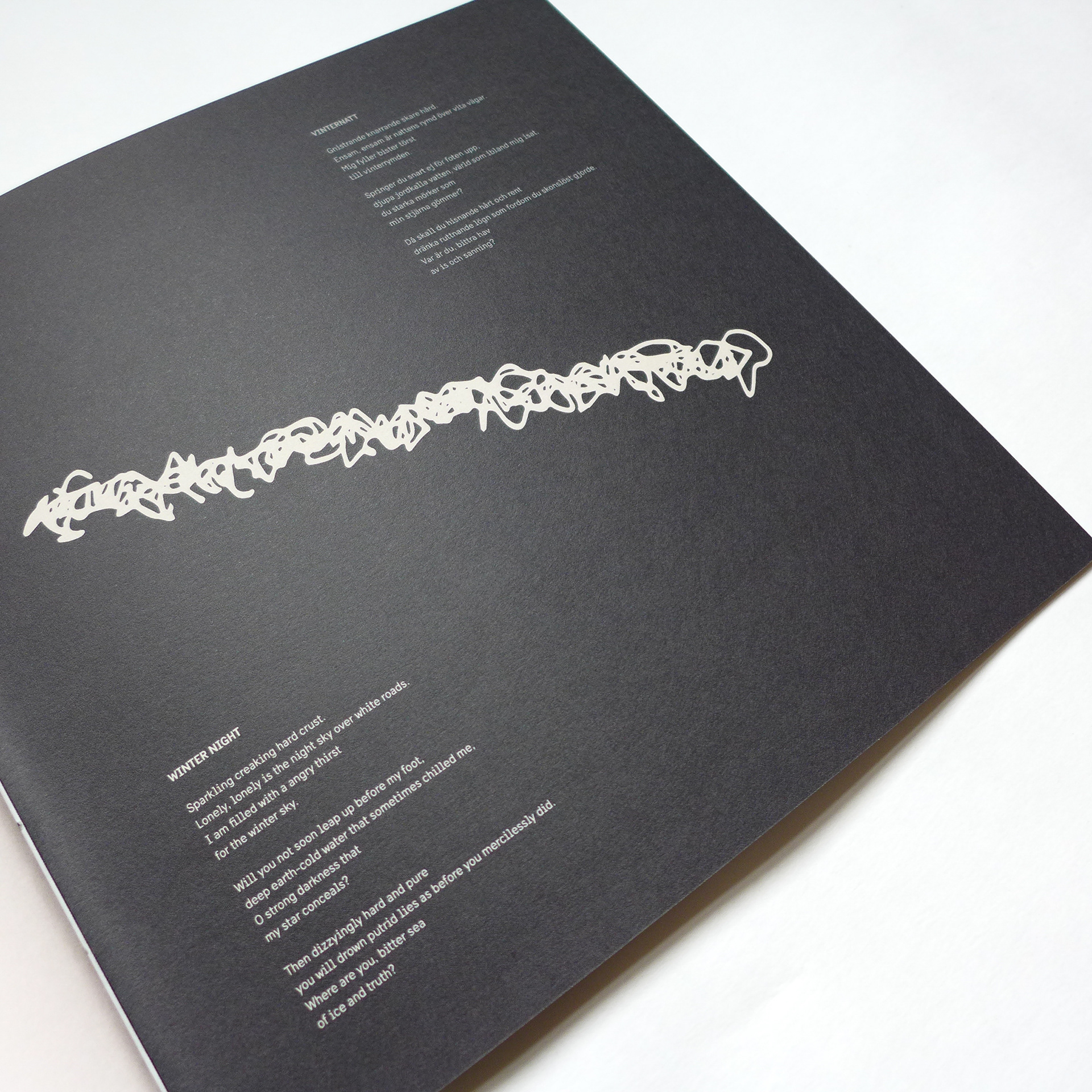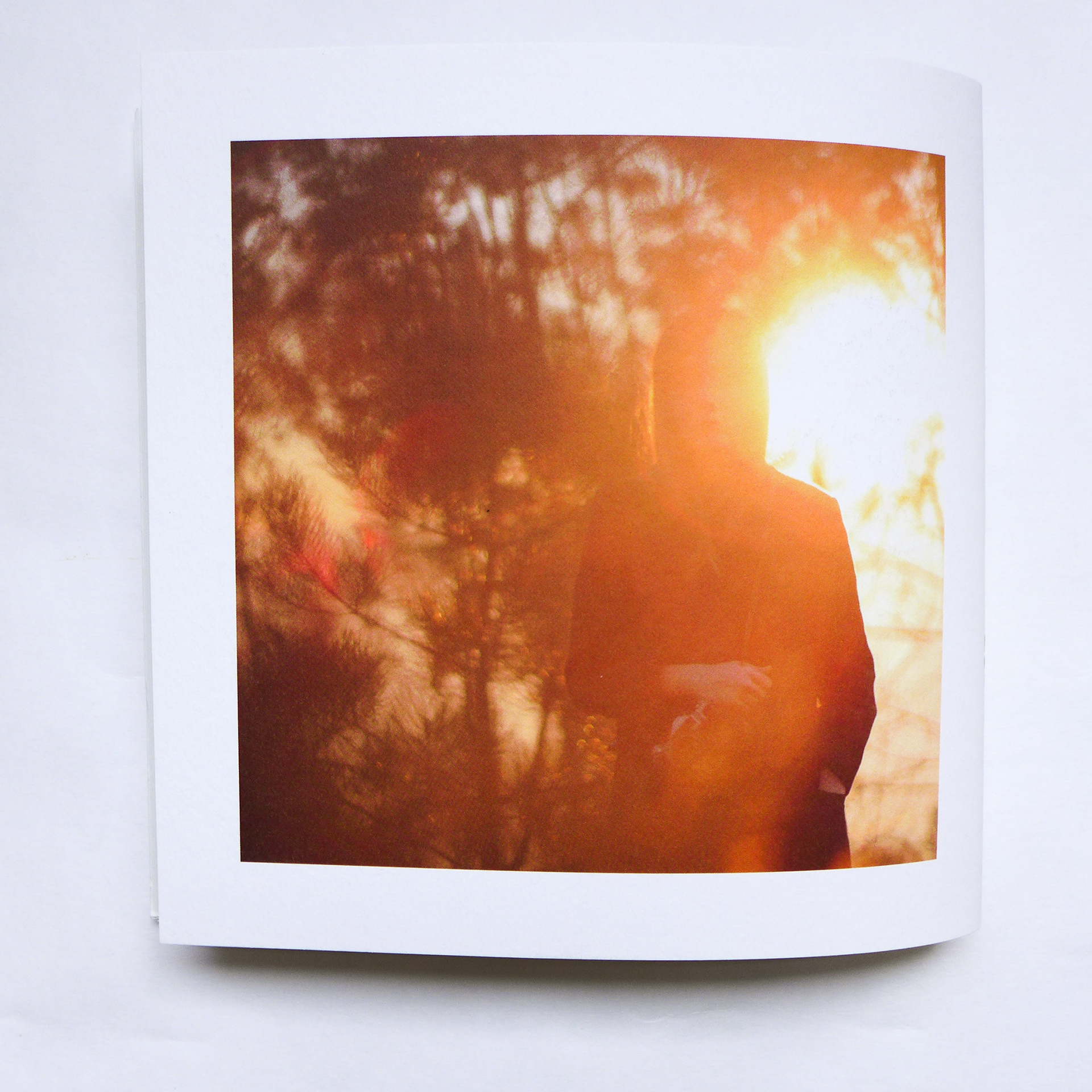 "Across the Baltic Sea" is a research project that explores Nordic design and its relevance for the 21st century. The essay gives insight into Scandinavian design values and characteristics and their significance for contemporary and future graphic design practice. The analysis consults Swedish design history and takes place within the philosophical framework of Italo Calvino's series of Harvard lectures
Six memos for the Next Millennium
.